4 Treks You Must Take For Adventure in 2021
For adventure seekers, trekking is always at the top of the bucket list and India has some of the best trails to satiate the hunger of trekkers. India is known for its strikingly beautiful trekking options right from easy and moderate to some challenging grades, which makes it easier for both beginner and expert trekkers to find their adrenaline rush. Trekking not only lets you enjoy the serene beauty of trails but also explore some amazing flora and fauna. So, if you are looking for some trekking options in India, and planning to go trekking either alone or with your friends, we have got you covered.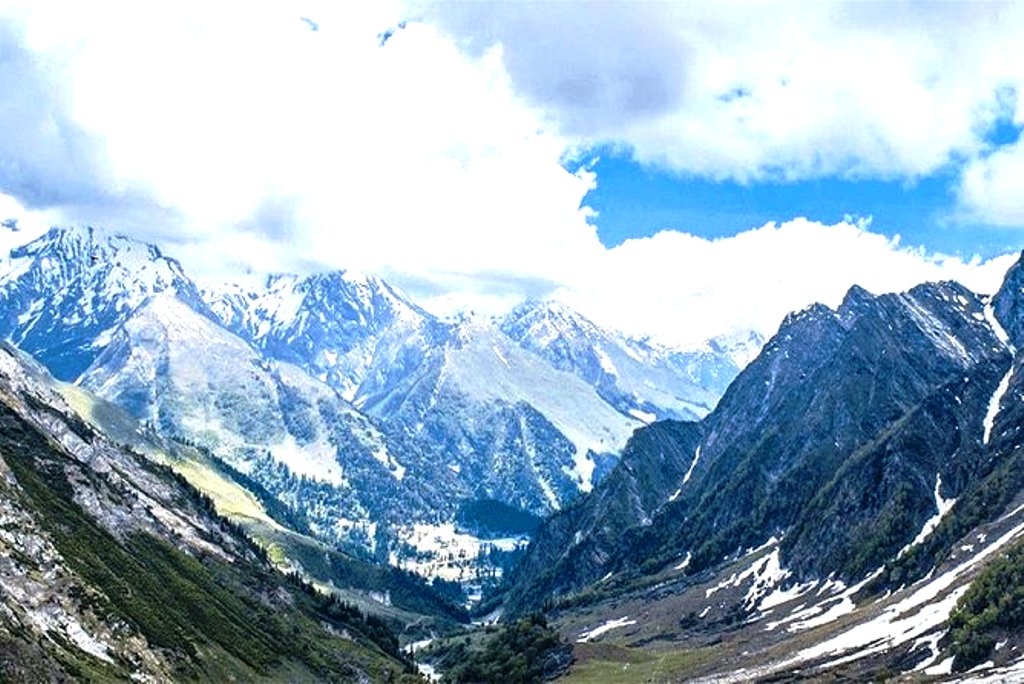 Following treaks you must have to take adventure
IndraharPass

Indrahar Pass is an easy to moderate trek situated in the DhadaMuladhara region of Madhya Pradesh. This trek is known to be situated at an altitude of 4342 meters above sea level making it an exciting trail for trekkers. The best time to go for a trek is from June to mid-October as post that this trek gets all covered with snow. It forms a border between Kangra and Chamba districts. The pass is a bit steeper so one must be very careful while trekking. This 4-day trek from McLeodganj is perfect for both beginners and experienced trekkers who are looking to explore the hidden jewels of the country. The scenic view from the Indrahar pass gives a delightful feeling and makes one forget all the worries and sufferings of life. It feels like standing on top of the world and feeling the moment.

ThatharnaTrek

Thatharna Trek lies in the Kangra valley and serves as a base camp for the trekkers going to the Kundli Pass. Situated at about 2600 meters above sea level, this is a 2-day trekking journey, best for those planning for a short trip. Lush green fields, picturesque views of Dhauladhar and Shivalik Range, dusk, and telescopic views of Kangra Valley, are some unforgettable sights from this place. Known to be a relatively easier trek, this is a best place for those who are looking to just begin with, but it can be a bit tiring due to its straight cimb. If anybody is going to trek in the summer season he/she must carry long sleeves, lightweight and comfortable clothes to protect themselves from insects and trek comfortably.

Bir Billing

Trekking in Bir Billing is very popular because it is the highest peak in the region for trekking. Bir Billing is not only popular for trekking but also for paragliding and camping. So, it's a complete package of different experiences the adventure lovers. The beauty of this region is the beautiful panoramic view of the mountain and the forests of Himachal Pradesh. Located in Joginder Nagar Valley, the trek passes from Thamsar Pass where tribal villages can be found. There is no particular way to trek in Bir Billing. It is about 5000ft. above sea level and is considered one of the best places in the North. The temperature in summer varies from 110 C to 250C and in winter is about 50C.

Triund

Triund is a hill station located in Dharamkot in McLeodganj. Triund Trek is one of the most sought-after treks to go over a weekend if you plan from Delhi and Chandigarh. It is perhaps the most leisurely Himalayan trek to do on your own. This trek is about 2875 meters high above sea level and the distance is about 18 to 20 kilometers. Trekking in Triund can be done in all seasons but it looks stunning in winter with the path covered with snow. A top view of the Dharamshala cricket seat stadium is something that no cricket lover wants to miss. Also, a stunning view of Kangra Valley can be seen which will blow your mind. Night camping in Triund tops under the sky is a lifetime experience for all nature lovers. It is a 2-day trek filled adventure. After reaching the top, feel the fresh air.