Enhance Your Career With An Effective Personal Development Plan
What is a Personal Development Plan?
This may seem like a daunting task at first, but it is actually simpler than you may think! Think of it like you're writing an essay. Those first few sentences are always the most difficult to get down on paper. However, once you get started you will start to feel a natural flow to it. Personal Development is all about self-reflection and your vision of the future. Look around you. Where would you like to be in five years time? Is there anything you would like to improve upon? Are there any skills out there that you would like to take on?
Get it down on paper! Whether it is a mind map or a list, write down a plan of all the things you would like to do or change to get to where you would like to be in your career. Set yourself some goals and a deadline. Pretty straightforward isn't it?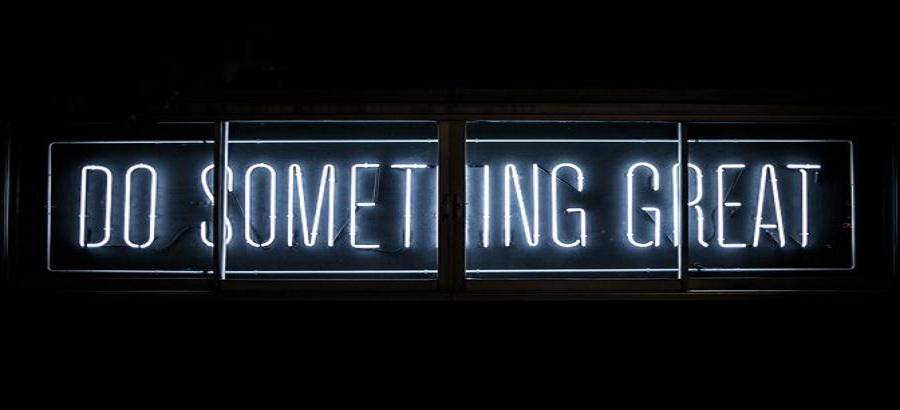 Why Personal development is it Important?
Picture this. You have decided to take a much needed holiday this summer. Would you just buy those plane tickets and pack your bags on the day without any planning in advance? How confident would you feel that nothing would go wrong? What about travel insurance? What if all the hotels are fully booked? Imagine if you were so busy focusing on getting there that you forgot your passport! You wouldn't want to risk it would you. So why go through that uncertainty in life?
A personal development plan will help you to map out your future aspirations and how to get there. It's good to feel organised at the end of the day. As many people say, a tidy desk is a tidy mind. This means that organising your life will most likely put your mind at ease! You can unload all of that brain junk that has been clogging up your thinking and clarify the meanings of those thoughts. Making decisions and thinking ahead will make you feel more productive and give you a clear view of what you want to achieve in life.
Getting Started
Rome wasn't built in a day. You cannot expect to have your desired successes planned overnight. It takes time to get those creative juices flowing. Don't rush the process, set yourself some small milestones to prevent you from stressing.
Step-by-step for career personal development plan
Step 1: Define your end goal
To build your plans for personal development you need to start by looking at the end goal. What is it you want to achieve? Where do you want to be by the end of your personal development plan? That's how you get a timeline going. Once you have a clear finish line set out, with a deadline, you can work on the objectives you need to set to get there.
If you are still in the early years of your 20's, looking 3-5 years in advance is more than enough. Whether it be a promotion, pay rise or complete change in career. It doesn't just have to be focused on your career either. You can look at all areas of self-improvement and you will find that it will still aid you in enhancing your career.
See the list below for some ideas on personal development headings:
Intellectual
Emotional
Physical
Spiritual
Marital
Social
Financial
Vocational (career-oriented)
Avocational (hobbies or interests)
Pick a few that are most relevant to your personal goals and expand on the details from there. Keep it simple and easy to read or understand. Or even take a break and review it later after some down time.
Step 2: Highlight your strengths and weaknesses
We all have them. The only way to look forward is to look back and critically reflect on what areas you could improve upon. With that being said, it is also important to identify your strengths in particular areas and move forward with them in mind.
Consider the following questions:
What have been your main strengths over the past few years?
Have you got any skills?
What are you proud of?
Are your strengths relevant to your desired career?
It's all about positivity and being aware of what you can bring to the table. Think of the answers to these questions and these answers will translate into helping you towards your personal goals.
Then flip those questions and ask yourself:
Do you have any weaknesses in life?
Are there any skills you could acquire to reach your goals?
Is there anything you could improve upon?
Can you work on these weaknesses to apply them to your future aspirations?
There is always room for improvement, no matter what the circumstances. With regards to skills and development, there are many resources out there to help you. Why not take an online course or reach out to your already established contacts? It is generally advised to use your contacts in your career as you never know what doors it may open to you!
Once you have curated a list of strengths and weaknesses that you can use to your advantage, you can put them into groups. Many business websites or universities refer to this grouping process as a SWOT analysis which takes the form of a table split into four quarters. It identifies your strengths and weaknesses in addition to the opportunities and threats which may affect your personal development goals.

Step 3: Get Planning
Now it's time to put in those extra details. Decide on what actions you need to take to achieve each milestone of your personal development plan. How will you get there? Look at the resources and contacts available to you and set out some deadlines for each objective.
You've done the hard bit in the first two steps! It's just a matter of pulling it altogether.
Step 4: Evaluate your Plan
It is important to take a step back and review your ideas. These ideas are by no means permanent or mandatory, as we all know life can change swiftly. Things can happen. Your personal development may change. However, you should evaluate whether your personal goals are relevant and achievable.
Perhaps share them with a friend or family member. You could even ask your professional network. It is always useful to hear other people's opinions before making your mind up!