HostGator Review: Why I Love Their Web Hosting
My Verdict: Solid Hosting packages with worth your money and time
If you are planning to buy hosting for your blog or website and you have shortlisted the HostGator then you have come to the right place to learn about the HostGator review. 
HostGator has been around in the industry for more than a decade and is highly respected for its large number of servers and consistent reliability and the offers they provide.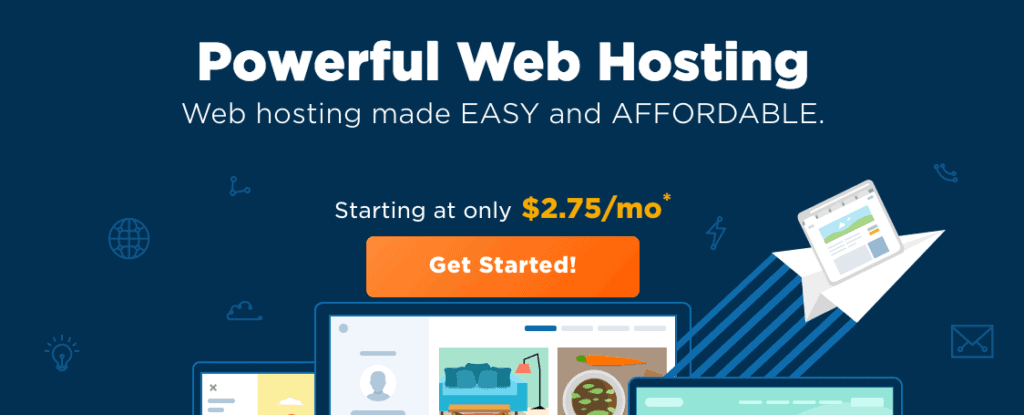 Hostgator is popular for its shared hosting plans, but still, they offer decent VPS and dedicated options if you want to scale your site.
HostGator can cost you a bit more than some of the other budget-minded shared hosting companies, but that echoes the brand's reputation for solid infrastructure and helpful support. 
HostGator offers awesome features in its basic shared hosting plans, like unlimited disk space, a nice control panel, and free website templates. Plus, you get the flexibility to add numerous add-ons for privacy, security, and productivity as you see fit.
They are primarily aimed at the semi-technical user, HostGator's flexibility is its strong suit. Dedicated, VPS, and Windows hosting are available if that suits your needs too. Root access, SSH, and support for Ruby, Perl, Python, and other languages ​​are available on all plans.
HostGator has almost unlimited options and control available for its servers, with the beginner-friendly tools and support that will appeal to the full range of customers. 
Hostgator provides you web hosting at an easy and  affordable price, and if you are looking for a hosting plan that allows you to get your site up and running in just a few minutes matter and economically, don't look further. 
The one of the best benefits of buying hosting from Hostgator is that if you are creating a new website then you can utilize the included website builder, for those who have existing sites will get free migration assistance from the Hostagor. 
Background
Hostgator is one of the leading hosting providers in the industry with its headquarters in Houston, Austin and Texas.
They are also holding many international offices to spread their reach worldwide.
Hostgator was founded way back in 2002. Now, more than a decade later, they are providing hosting services to over 400,000 customers.
They build a great experience in the industry and trust is indicative for their reliability. 
Pros and Cons of HostGator
To be very honest there are Pros and Cons with every hosting provider company. Here are the main as far as Hostgator is concerned.
| | |
| --- | --- |
| Pros | Cons |
| Unlimited hosting resources at an affordable price for all shared web hosting plans. | There are few upselling attempts. |
| 45-day money-back guarantee | Their unmetered hosting will still have limits for larger websites.  |
| Fast cloud hosting optimized for running WordPress sites at high speed. | |
| Fantastic customer support available around the clock. | |
| Free Domain for 1 year if you buy hosting for At least one year. | |
| Free website builder. | |
Are There Any Coupons Or Discounts?
Yes – you can currently save 70% on HostGator with this exclusive coupon.
HostGator Review with a Quick Overview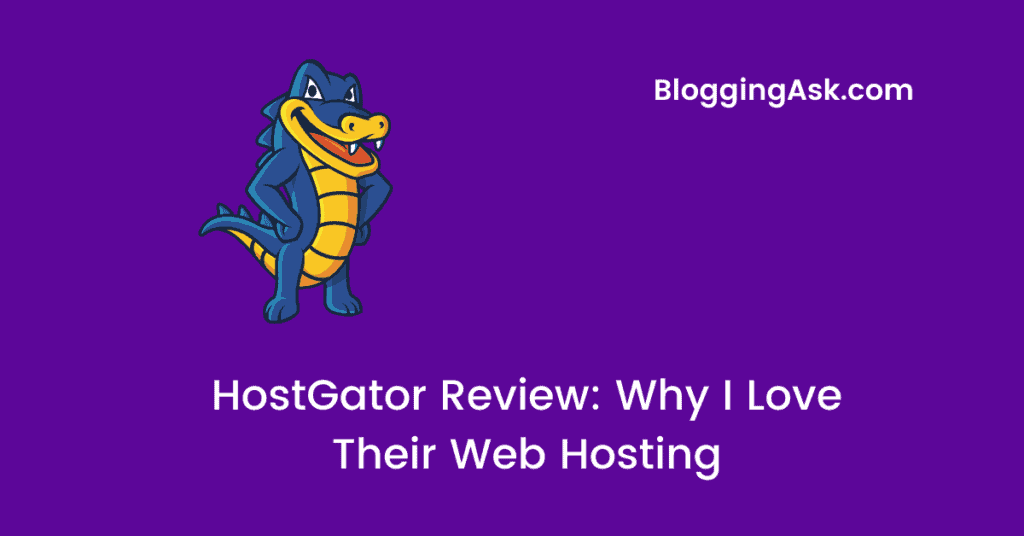 HostGator Pricing 
Hostgator has 3 shared hosting plans to choose from starting at just $2.75/Month. Every shared hosting plan you get unmetered disk space, bandwidth, and free SSL.
You can upgrade your hosting plans up to Baby pan for $.3.95/Month or the Business Plan for $5.95 Month to host unlimited websites.
If you are planning to start a bigger website, the Business plan will be the best option for you and you will be upgraded to Positive SSL, Dedicated IP and SEO tools.
And if you are still not happy with Hostgator services they have a 45-day money back guarantee, so your money is going nowhere. 
You will get unlimited profession email accounts, sites backup and SEO tools if at any point of time you need them.
The prices you see on the homepage of the HostGator are only available if you buy hosting from them for a long period.
In this case, if you buy hosting for 36 months, the price will be $3.95/month.
So if you want to pay for one month, the hatchling/basic plan will cost you $10.95/month.
So if you are planning to purchase hosting from Hostgator I suggest you buy for at least 36 months, so that you can avail of the maximum benefits and discount. 
Here I have put all the important information about Hostgator hosting so that it will be very easy for you to compare it with other hosts.
HostGator offers you free domain name registration for one year. You can choose from .com, .org and more than 15 other TLD extensions.
Keep in mind that if you buy hosting for at least 12 months then only you get the free domain name registration.
You can compare all the features that each plan has here:
| | | | |
| --- | --- | --- | --- |
| Hatchling | Baby | Business | |
| Disk space | Unmetered | Unmetered | Unmetered |
| Bandwidth | Unmetered | Unmetered | Unmetered |
| Domains allowed | 1 | Unlimited | Unlimited |
| SSL | Included | Included | Included + Positive |
| Email accounts | Unlimited | Unlimited | Unlimited |
| Customer Support | 24/7 chat and phone | 24/7 chat and phone | 24/7 chat and phone |
| Free Automated Backups | Paid | Paid | Paid |
Specializations/Support
| | |
| --- | --- |
| 24/7 Customer Support | HostGator is focused on providing highly-available customer support at all hours of the day via phone, live chat, and email. |
| Long Guarantee Period | With a 45-day money-back guarantee, they are confident that you'll be happy with their services. (Most companies offer 30-day guarantees.) |
| Fast WordPress | Offering super-fast WordPress cloud hosting that is 2.5x faster than traditional shared web hosting. |
Good Uptime and Response Time
Here is the last 6 months uptime and response time of Hostagtor which was measured by Pindom.com. Although the test was conducted on a testing site, it gives you a good idea how vigorous their servers are.
Downtime: 9 minutes
Outages: 2
Uptime: 99.996%.
The company grantees a 99.9% uptime. And from your hosting dashboard, you will be able to monitor the uptime and response time for your websites.
So now you can understand that Hostagor is delivering what they promised.
GTmetrix allows you to test the loading time and optimization of your website and the server itself. Here you can see the result of the Hostgor with great load time.
If Hostgator fails to meet this guarantee, they will give one of the hosting credits to your account. It shows how confident they are about their services. 
Migration Policy
This is one of the most important things that I consider while purchasing hosting plans from any hosting company because I don't want to waste my time in migrating and transferring. 
If you purchase any shared hosting plan from Hostgator they provide one website free transfer within 30 days from the purchase. 
And they will also provide you one full cPanel transfer including all domains and email accounts, settings and etc.
VPS plans holders are eligible for unlimited transfers.
Control Panel
With Hostgator you get the latest cPanel control, and they have customized it in such a manner which is more user-friendly. 
Here you can see the Hostgator cPenal.
Available Data Centers
One thing that I don't like about the hostgator is that they don't allow you to choose your servers datacenter unlike A2 Hosting, Siteground, Bluehost, Hostinger, Dreamhost etc. 
They have data centers in Houston, Texas, Utah and Provo.
Money-Back Guarantee or Trial Period
Unlike the other hosting companies Hostagor provides you full refund upon cancellation of your plan in 45 days by contacting Hostgtor which is amazing. So they beat many other hosting providers' 30-day money back guarantee. 
How to Get HostGator's Money-Back Guarantee
Although no service providing company wants to lose their customers and business, Hostgator is more transparent with its user about the process of getting your money back if you don't like their services. 
If you're not satisfied with Hostgator's services before the promised 45 days are up, here is how you can claim your money back:
Use their online cancellation form (noted in your Terms of Service) to request cancellation.
After about 48 hours, you'll get a confirmation email that you must reply back to.
Your refund can take up to 15 days to process.
This information is also available on their support page and you can find it by doing a search for "guarantee"
Website Builder Included?
The good  thing about Hostgator is that they give you a free website builder, called Gator. It is available for all the hosting plans and you can also purchase it with the hosting package. 
It has a lot of responsive templates with drag-and drop- functionality, so even if you don't have any coding knowledge you can easily build an amazing looking website.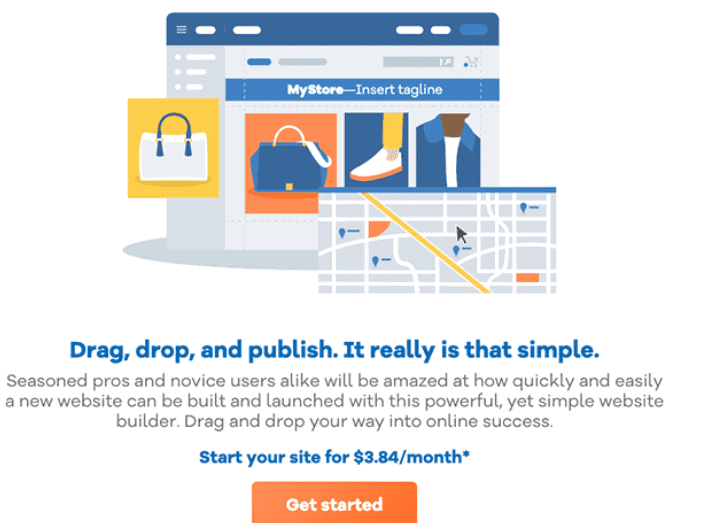 HostGator: Value Priced Hosting for Smaller Websites
The Hostgator is recommended and specialized in hosting small business sites with cheap hosting plans, WordPress cloud plans, fast customer support and speedy technology. 
They have their own website builder, called Gator which is free for their customer with all the plans.
HostGator Review – the Verdict
In this Hostgator review, I have found out that they are providing offers with solid hosting packages that are worth your time and money. 
The performance and reliability of the hosting are great and there are plenty of features they are offering.
Do I recommend HostGator?
Yes!
HostGator is one of the best options for hosting small and individual websites. They provide what you need without a lot of effort. 
Although Hostgator offers lower price plans than other hosting companies, that does not mean that their hosting plans are bare-bones.
They provide a powerful hosting infrastructure and enough features for its users at a very low price.
When you purchase hosting using our exclusive discount link on this page, you will get up to 70% off on your monthly hosting plans.