Hostinger Review 2021 [Affordable Yet Powerful Web Host]
If you are looking for a detailed Hostinger review, this article will solve all your doubts and queries. We all want a perfect web hosting service for our blogs and website at the best possible cost.
Hostinger is known as a low-cost web host that offers consistent uptime along with fast page load speed.
In this review we will compare the Hostinger plans along with its pricing to find the features that are crucial for your online success. 
But, before jumping to the Hostinger Review for 2021, you might like a quick intro and a brief history of Hostinger. So, let go with this.
Hostinger was established in 2004, and within just 16 years, it has touched over 29 million subscriber base spread across 178 countries.
Hostinger Review 2021
Summary
Hostinger is a well-known host that offers excellent service along with great speed and uptime. With Hostinger, you get a choice to choose from a wide range of pocket friendly products. Freebies like Free domain and SSL makes the deal even better.
Use ANILAGARWAL promo code to save 7% extra from the price that you see on Hostiner website.
You will be surprised to note that it receives 10,000 signups every day and that means nearly 7 new customers every single minute.
BottomLine: In case you are in a Hurry
In case you don't have time to read the complete article, our review bottom line is that,
Hostinger is a reliable web host that offers a full bouquet of services. It offers excellent customer service available for you round the clock.

Whatever be your level of requirements, Hostinger has its products designed for entry-level as well as advanced requirements at insanely low rates [without compromising the quality].
During our tests, we found excellent uptime and page load speed consistently.
Here is a Promo Code- "ANILAGARWAL" to save an EXTRA 7% discount over and above the current pricing.
Hostinger Review 2021: Why Pick This Affordable Web Host?
Now, let's discuss a detailed snapshot in our Hostinger hosting review below. We will talk about the pros and cons, features, and capability to offer a wide spectrum of Hostinger hosting plans including Shared hosting, Cloud hosting, VPS hosting, and WordPress hosting at prices as low as $0.92/month.
What Are The Different Hostinger Hosting Plans?
 As we discussed above, Hostinger ensures that it has the right product for everyone at the best possible price. You may be a new blogger looking for the cheapest hosting solution or an owner of an eCommerce website with millions of traffic, You will find a suitable product with Hostinger.
Hostinger offer you different types of Hosting plans that are mentioned below:
Shared Hosting
Cloud Hosting
VPS Hosting
WordPress Hosting
So, these are the hosting plans that are offered by the Hostinger and we are going to discuss all these in detail in this Hostinger Hosting review below. So, let's go through them.
A shared hosting plan is best suited to small and medium websites. In shared hosting, many websites are hosted on a single server, thus allowing them to leverage common resources especially hardware. Each user is allocated a specified amount of storage space and dedicated resources.
The company offers 3 kinds of shared hosting plan for its users, which we will discuss below and also assess the suitability of Hostinger premium vs. business
Single Shared Hosting:
If you are a beginner, this is the plan for you. The plan offers everything you need to begin with a website, host, and manage it. This plan includes:
Free SSL
1 Website support,
10 GB SSD storage,
1 email account
24/7/365 professional support.
>>>Special Price: $.92 per month only for Hostingmonk's visitors using – "ANILAGARWAL" Promo, Claim Offer
Premium Shared Hosting:
It is the ideal package if you have more than 1 website.  So, here is the list of features that you get in this plan:
Free domain
Supports 100 websites or brand names and get a lot of visitors.
20GB SSD storage,
Up to 100 Free emails,
Unlimited bandwidth
Weekly backup
Biggest advanced of this plan is that you get flexibility to host multiple websites along with free 100 email accounts.
It also offers free domain that costs you roughly $9 per year.
You will get better RAM and CPU allocation as well. If you are a beginner, we will recommend this plan to you.
>>>Special Price: $2.03 per month only for Hostingmonk's visitors using – "ANILAGARWAL" Promo, Claim Now
Business Shared Hosting:
This hosting plan is the best for small businesses. If you want the best performance from shared hosting plans, with advanced features like free CDN and daily backups, etc, you must choose to opt for this plan.
Again, this plan offers:
Free Domain
Support for 100 websites,
100 GB SSD storage
Up to 100 Free email
Unlimited Bandwidth  
Daily Backup
Free CDN and a lot more
Do see below a quick comparison of the 3 shared hosting solutions:
| | | | |
| --- | --- | --- | --- |
| Plan Features | Single | Premium | Business |
| Processing Power & Memory | 1X | 2X | 4X |
| Websites | 1 | 100 | 100 |
| SSD storage | 10GB | 20GB | 100GB |
| Bandwidth | 100GB | Unlimited | Unlimited |
| Free domain registration | No | Yes | Yes |
| Daily backup | No | No | Yes |
| Email accounts | 1 | 100 | 100 |
| 99.9% uptime guarantee | Yes | Yes | Yes |
| WordPress | Yes | Yes | Yes |
| MySQL Databases | 2 | Unlimited | Unlimited |
Special Price: $.92/month
Only for Hostingmonk's visitors using – "ANILAGARWAL" Promo
What else?
Every single plan provides you Free SSL, 30 days Hostinger money back guarantee and a quick 24×7 support.
Well, Hostinger is one of the best and cheapest web hosting service providing companies in the World. So, if you are looking for great performance at competitive rates, look no further and grab their plans.
Quick Note: Hostinger offers special pricing for HostingMonk's visitors and you can save 7% extra using Promo code – "ANILAGARWAL" over and above the discount on their website. Claim Now
Cloud Hosting:
This Hostinger hosting plan works wonders for fast-growing websites. Cloud hosting involves a web of network and server infrastructure that deploys software to divide 1 physical server into many virtual servers.
This Hostinger cloud hosting plan is also an excellent choice if security, scalability, and hassle-free website management (free from taking care of server uptime, maintenance, and monitoring) is your choice.
Note: Hostinger Cloud Plan offers you dedicated resources like RAM and CPU which makes your website speed even faster and saves you from common 5XX errors during the traffic spikes. Claim Now
The cloud hosting plan offers:
An innovative control panel,
A Dedicated IP,
Automated daily backups,
Integrated caching and
instant server setup.
 This plan also offers you room for growth, you can 'start small and grow big'. You can upgrade and even degrade your plan seamlessly at any point in time without downtime.
If you are looking for a more reliable solution that is better than shared hosting but offers managed service, without the hassle of managing the technical server stuff like in VPS or Dedicated, you must go for Hostinger's Cloud Hosting.
There are three variants that you get with Hostinger –
Cloud Start-Up Plan:
Is equipped to handle thousands of visitors monthly and works well if you currently do not have a lot of visitors but expect numbers to increase down the line.
Here is the quick list of features:
3 GB Ram
2 Core CPU
Supports 300 websites
100 GB SSD storage
Unlimited Bandwidth
Free emails
Daily Backups
Dedicated IP
>>>Special Price: $9.29 per month for Hostingmonk's visitors using – "ANILAGARWAL" Promo. Claim Now
Cloud Professional:
Are you facing issues during sudden traffic spikes? Are you currently on a plan that is exceeding its resources more often?
We all know how important a user experience is for visitors as well as search engines.
This plan is perfect for professional websites where the resource requirements are high. If your website gets a lot of traffic and the number of visitors are growing each day, this Hostinger plan should be your choice.
This plan provides:
6 GB Ram
4 Core CPU
Supports 300 websites
140 GB SSD storage
Unlimited Bandwidth
Free emails
Daily Backups
Dedicated IP
As per our estimates, this plan can easily handle 200 thousand visitors every month and caters to the need of growing sites.
>>>Special Price: $17.66 per month for Hostingmonk's visitors using – "ANILAGARWAL" Promo. Claim Now
Cloud Global:
This cloud plan is built on Google's Cloud platform. Its pricing is almost 3X of the Cloud Professional plan but if you are someone who is looking for the highest possible performance and reliability, this plan can help you for sure.
For requirements where cost is not at all a concern and even a single minute downtime can cost you more than that, or a scenario where slightly low speed is causing higher bounce rates, the Cloud Global plan comes as a savior.
Here are the features of this plan:
16 GB Ram
8 Core CPU
Supports 300 websites
200 GB SSD storage
Unlimited Bandwidth
Free emails
Daily Backups
Dedicated IP
>>>Special Price: $53 per month for Hostingmonk's visitors using – "ANILAGARWAL" Promo. Claim Now
Here is the tabular presentation for you to compare the plans quickly:
| | | | |
| --- | --- | --- | --- |
| Plan Features | Start-up | Professional | Global |
| Websites | 300 | 300 | 300 |
| Memory (RAM) | 3GB | 6GB | 16GB |
| SSD storage | 100GB | 140GB | 200GB |
| CPU Cores | 2 | 4 | 8 |
| Bandwidth | Unlimited | Unlimited | Unlimited |
| Speed boost | 1X | 2X | 4X |
| Isolated resources | Yes | Yes | Yes |
| Free domain registration | Yes | Yes | Yes |
| Free dedicated IP | Yes | Yes | Yes |
| Free SSL certificate | Yes | Yes | Yes |
VPS Hosting:
In a virtual private server hosting plan, a section of a server is dedicated to a user as the server is divided into virtual machines.
The virtual server allows you to provide access to achieve root access, install the chosen OS without compromising on speed, stability, and uptime.
A caveat while using VPS server hosting is that it is aimed at tech-savvy users and Hostinger offers support for all back-end or control panel issues; however, project-related and front-end queries will need to be resolved by the user himself.
Hostinger's VPS hosting plan allows you to enjoy the benefits of high speed and no downtime at almost the same price as a shared hosting plan.
Some of the key VPS hosting features include:
Dedicated servers, equipped with the Intel Xeon processors, 128 GB of RAM per server, and terabytes of SSD disk space
100Mb/s network and full root access
Even the least priced VPS plan comes with dedicated IPv4 & IPv6 Internet protocols
30-days money-back guarantee
Let us check out some of the key features and pricing options provided for VPS plans:
| | | | | | | |
| --- | --- | --- | --- | --- | --- | --- |
| Plan Features | VPS1 | VPS2 | VPS3 | VPS4 | VPS5 | VPS6 |
| vCPU (cores) | 1 | 2 | 3 | 4 | 6 | 8 |
| Memory (RAM in GB) | 1 | 2 | 3 | 4 | 6 | 8 |
| SSD Storage (in GB) | 20 | 40 | 0 | 80 | 120 | 160 |
| Geekbench Score1 | 3,513 | 5,363 | 7,545 | 8,953 | 10,789 | 12,632 |
|  Bandwidth (in TB) | 1 | 2 | 3 | 4 | 6 | 8 |
| Dedicated IP | Yes | Yes | Yes | Yes | Yes | Yes |
| Full Root Access | Yes | Yes | Yes | Yes | Yes | Yes |
| 100 Mb/s Network | Yes | Yes | Yes | Yes | Yes | Yes |
A Geekbench score is a measure of the computer's processor and memory performance. The score is measured against a baseline score of 1000. Moreover, the higher the score, the better they are.
>>>Special Offers: Don't forget to use promo code – "ANILAGARWAL" to save extra up to 7% off. Claim Now
WordPress Hosting
Almost 39% of internet is on WordPress. Simple reason behind this is its feature which enables you to lauch a blog without coding knowledge.
When the platform is easy, Hosting should also support it and provide you hassle free experience.
In our Hostinger WordPress hosting review, we discovered that company's WordPress solutions are optimized, secured, fast and developer-friendly.
4 Variants of WordPress Hosting by Hostinger:
Single WordPress, Starts at $1.59 and supports 1 website
WordPress Starter, Starts at $2.99 and supports 100 websites
Business WordPress, Starts at $7.99 and supports 100 websites
WordPress Pro, Starts at $11.59 and supports 300 websites
The company promises to review every Single WordPress website for malware and any potential vulnerabilities at server level.
Additionally, its LiteSpeed WebServer helps it become one of the world's fastest web servers, especially for WordPress. WordPress solutions from Hostinger offer their customers to take advantage of the latest version of PHP and HTTP/2.
Each WordPress hosting solution comes with an LSCWP cache plugin that makes the website 4 times faster as compared with the competitors.
What underlines the company's capabilities is its Google Reviews, the company was rated 4.9 out of 5 based on 14,091 reviews. (Source: Company website)
If you are already a website owner and using other web hosts, The Company can also assist you to migrate free of cost. Snapshot of key WordPress hosting plans and a few of their features:
Key Features Of Hostinger's Hosting Plans
Now that we have understood what the key offerings of Hostinger are, let us talk about the key features of its various solutions:
Easy To Use hPanel:
hPanel is an easy to use control panel developed by Hostinger to support its client requirement. We used it and found it a perfect alternative to cPanel. In fact, it is more beginners friendly.
A control panel allows the user to manage their hosting package, such as install applications, upload website files, etc.
Hostinger's control panel is offered with shared hosting plans as well as cloud plans. All hosting options are located on the home page, upon selection of a menu item, a sidebar opens, making navigation between sections easier.
A web panel has a host of functionalities such as email management and DNS zone editor. One can also take care of account security with options such as set up passwords for directories and hotlink protection.
Another USP is that it enables you to manage all the products from one panel, e.g., view your payment history and buy new hosting packages.
Do you know how to install WordPress in Hostinger? Its simple, just one click using this hPanel dashboard.
LiteSpeed Server (LSWS):
 LSWS is the 4th most popular proprietary web server developed by LiteSpeed Technologies, claimed to be used by 8% of all websites (as of December 2020), globally.
Hostinger moved to LiteSpeed Web Server in 2019 as a replacement for Apache. LiteSpeed Cache plugin is automatically installed for all users who use WordPress via Hostinger's Auto Installer. LiteSpeed helped its clients improve the Time To First Byte (TTFB) compared to Apache. Additionally, TTFB further increased for users who installed LiteSpeed Cache Plugin for WordPress.

Further, with the introduction of the latest LiteSpeed 5.4 vast improvements were witnessed on SSL/TLS, QUIC and integrated security features available by default on all Hostinger servers.
LiteSpeed has built cache plugins for multiple CMS such as Magento, Joomla, PrestaShop, OpenCart, Drupal and WordPress.
Cache Manager:
Hostinger offers 'Cache Manager' on the dashboard for faster load time and better speed. Cache manager helps the user to store the static content of the entire website on very high-speed cache servers.
Cache Manager facilitates bypassing PHP requests and rendering web pages faster.
To reach 'Cache Manager' – Open hPanel > Hit Manage > Scroll and go down to 'Advanced' and you will find, 'Cache Manager'.
WordPress Multisite
WordPress's Multisite can help you manage multiple websites with 1 dashboard. Upon setting up Multisite, you can add many websites to that network.
Multisite allows you to publish the same WordPress Editor for any one of your webpages. What's all the more exciting is that you can access this functionality using the Hostinger website.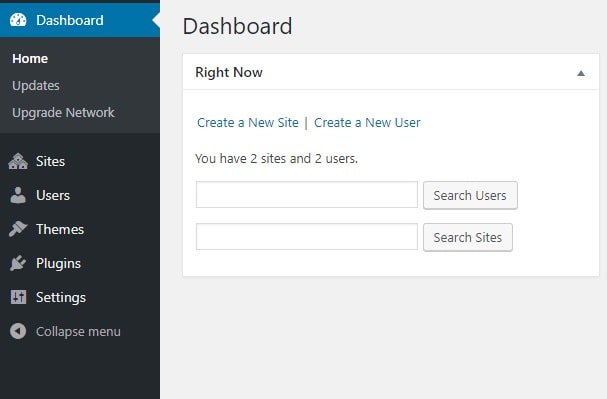 Below is a brief summary of the steps needed to install Multisite for your existing and new Hostinger WordPress installations
The first step is to update the wp-config.php file
Then you need to Configure the structure of the network
Bring the wp-config.phpand .htaccessfiles UpToDate
And you are ready to access Multisite installations
 Professional Email:
Hostinger offers a free email service with every hosting plan. This is an awesome feature as it leaves a professional impression of your business over your visitors. If you are serious about building your brand, you must use emails like [email protected]
You get free email hosting along with the web hosting plans. In case you need more emails for your staff than the specified limits, you can opt for a separate email service by Hostinger without any hassle.
Hostinger's email interface is easy to use, send emails and search email. The Hostinger email hosting app also comprises a calendar app, 50 email aliases, antivirus checking, and support on multiple devices.
What is interesting to note is that all webmail plans contain premium domains for free
Customer Service:
Now comes the cherry on the cake! Hostinger provides 24/7/365 support that helps you reduce the website downtime, keep the customer engaged and promote sales.
The company's agents typically respond in under 10 minutes, are knowledgeable and empathetic – the right ingredients for a successful customer care team. Hostinger provides customer care support in multiple languages, live chat, and Intercom (an instant messaging platform)
Hostinger also has a huge repository of articles, training guides, and self-help tutorials (right from how to make a website to SEO) to help customers learn and understand concepts at their own pace.
The repository of articles is segregated by General, Domains and Website.
Uptime
If you are planning to launch a professional website or a blog, you cannot afford to lose out on even a single customer.
If your website is down, that is surely a loss of business and that's where the role of checking Uptime becomes crucial automatically.
It is also about user experience, if a visitor is redirected to your website by search engines and your website is down, it will definitely leave a bad impression on the visitor. Moreover, search engines might also degrade the website rankings.
Thankfully, Hostinger won't disappoint you here as you get a 99.9% uptime guarantee on each of their plans.
We however tested the performance to check how well they keep their promise and the results are amazing.
Using an UptimeRobot, we found that it is performing really well with 0% downtime since Nov 2020. [Snapshot attached below]. This performance is really awesome at least in our case and we give Hostinger 10 out of 10 on its Uptime performance.
Speed [Page Load Performance]
Now, we will test the results of Server speed resulting page load performance. Page load speed [web vitals] is one of the critical ranking factors. Google and other search engines give preference to relevance and user experience both while deciding your page ranks.
If your content is excellent but the page is not loading on time, you will not get a place in the first page at least.
So, let us test and find the actual performance of a real site which is hosted on their EU servers.
We will use three different tools to provide unbiased findings.
Test Conditions:
We used a real site, not a dummy site.
The site gets around 1000 per day visitors.
This site is optimized using the free cache plugin LSCache that works best with Litespeed Servers.
We used Free Cloudflare CDN that can be configured with Hostinger without any hassle.
No premium or paid cache plugin or CDN plan is used.
#Test 1 Using Pingdom
Pingdom is a renowned tool that helps you measure actual page load time from various locations.
Our servers are in the EU so we first decided to check the page load time from London, which is the home location of our server.You can see from the snapshot below, this 1.2 MB page with 44 requests loaded completely in just 286 ms. That is really an amazing performance. But we know it is an easy task for any host to perform from the same location server.
So, Let's check it again from Asia's Japan location. The snapshot is attached below, the performance again from Asia is great. The same took just 1.64 seconds to load completely.
We will go a little more tough on Hostinger and as discussed above, we will use two more tools to validate the same.
#Test 2 Using GTMetrix
To measure the core web vitals and page load speed, GTMetrix is an excellent tool which needs no introduction.
We checked the performance from its Canada servers and the results are again fantastic. You can check the critical scores below including FCL, LCP, etc. There are absolutely no complaints about this tool as well.
Now, we will move towards our final test, to check server response time using the Bitcatcha tool.
#Test 3 Bitcatcha
This is a fantastic tool to check server response time from multiple locations in one go. Bitcatcha declared Hostinger's server as "Exceptionally Quick" and rated it A+.
You can see the number of locations it tested the site from, US, UK, Asia, and Australia. Results are great from every single location.
Finally, Same site, multiple locations, multiple tools, and the result is the same, exceptional page load speed.
Hostinger's Server Location:
Hostinger's data centers are located in 7 countries namely, the United States, the United Kingdom, the Netherlands, Lithuania, Singapore, Brazil, and India. The geographically distributed server locations store static web content and render them quickly based on the requirement.
This will help you increase your page load speed and hence, visitors will be able to access your page instantly.
The geographical distance between visitors and server location can increase or decrease the page load time. You have a lot of location options with Hostinger that distributed in almost every continent.
Read: Hostinger India Review with Pros and Cons
Pricing and Freebies Review of Hostinger's Hosting Plans
In our analysis above we have already talked about what are the different plans, what is their pricing, which plans you should take based on your needs, key differentiating features of the company's plans, and the Hostinger server locations? Let us not forget the most exciting part of the plans – the Freebies.
Shared Hosting Pricing and Freebies
| | | | |
| --- | --- | --- | --- |
| Features | Single ($0.99/month) | Premium ($2.19/month) | Business ($3.99/month) |
| SSL | Free SSL | Free SSL | Free SSL |
| Domain |  – | Free domain | Free domain |
| Email |  – | Free Email | Free Email |
| CDN |  – |  – | Free CDN |
Cloud Hosting Pricing and Freebies
| | | | |
| --- | --- | --- | --- |
| Features | Startup ($9.99/mo) | Professional ($18.99/mo) | Global ($56.99/mo) |
| Email | Free email | Free email | Free email |
| SSL | Free SSL | Free SSL | Free SSL |
| Domain | Free domain | Free domain | Free domain |
| CDN | Free CDN | Free CDN | Free CDN |
| Migration | Free migration | Free migration | Free migration |
WordPress hosting Pricing and Freebies
| | | | | |
| --- | --- | --- | --- | --- |
| Features | Single ($1.59/mo) | Starter ($2.99/mo) | Business ($7.99/mo) | Pro ($11.59/mo) |
| SSL | Free SSL | Free SSL | Free SSL | Free SSL |
| Domain | Free domain | Free domain | Free domain | Free domain |
| Email |  – | Free email | Free email | Free email |
| JetPack |  – | Jetpack Free | Jetpack Free | Jetpack Free |
| CDN |  – |  – | Free CDN | Free CDN |
–
Pros and Cons of Hostinger Hosting Plans
In this part section, I would address some of your queries apart from a detailed list of advantages and disadvantages associated with the hosting plans:
Pros of Using Hostinger
1. An uptime of 99.9%
Uptime is the most crucial thing for any business be it small or big.
 In the event of a slow loading speed Or a website being offline, the businesses lose not only potential sales but also reputation-damaging current and prospective sales.
Hostinger promises and delivers on the 99.9% uptime promise, making it a great choice
Note: In the unlikely event of the uptime falls below 99.9%, the customer can claim back 5% of their monthly cost
2. Faster Load Time
Hostinger leverages Cache Manager to provide faster load time and higher speeds.
To be able to use, follow the below process
Go to hPanel>Manage>Advanced> Click Cache Manager>Click Change >Automatic Cache. Once the Automatic Cache button is switched 'ON' the button will turn green. Then click on 'Purge All' and you are ready to go.
3. 30 Days Money-Back Guarantee
If one is not satisfied with the services offered by the company, the customer can claim their refund within 30 days.
However, not all the products are covered under the refunds policy.
Following products are covered under the refunds policy:
Hosting (all plans, except first payment after Free Trial)
Domain Transfers
SSL Certificates
Daily Backups
Cloudflare
Business Email
Enterprise Email
Flock Mail
Priority Support
NordVPN 6 and 12-month plans
Windows VPS
Minecraft VP
Following products are not eligible for refund:
G Suite
Privacy Protection
Redemption Fees
SEO Toolkit
Domain Name Renewals
4. Customer support available in multiple languages and formats (email, instant messenger, and live support)
The company's productive, responsive and knowledgeable support team is a great help to individual bloggers and small/large businesses alike. The team ensures that the responses they share are easy to understand and follow. Additionally, the Live Chat team responds within a few minutes.
5. Free of cost domain and website builder
When anyone purchases a Hostinger plan, they are provided with a free domain* and website builder. The customers can use the drag and drop functionality to make a website and choose from many templates.
The templates are customizable making it easy for you to change the look and feel of the website to match your brand ethos.
6. Easy to use interface
Hostinger's intuitive interface allows even a newbie to manage and operate the hosting plan. Neatly labelled large icons make it easy to find what you need quickly.
7. Lowest introductory prices
You can begin your hosting journey for as low as $0.99 – the lowest in the industry. However, you will have to commit to 4 years.
After these 4 years, the renewal price increases to $2.15/month. In the long term, this plan will still be the cheapest in the industry.
Another factor that brings in the transparency in the pricing plan is – at the checkout window few additional options are not pre-checked unlike hosting solution plans
8. Free SSL certificate
Providing customers with a sense of security while they share personal information is critical during the interaction process with the customers.
An SSL certification provides the required confidence to the customers. Hostinger offers free SSL certification with a business shared hosting plan, all cloud hosting plans, and all WordPress hosting solutions.
Cons of using Hostinger
1. If your question is: Does Hostinger have a cPanel? Our answer is No
A majority of hosting plans come with a traditional control panel, i.e. cPanel. However, Hostinger has developed its control panel called the hPanel which has a clear interface with big icons making it equally easy to use as a cPanel.
hPanel includes many options such as auto WordPress installation and a file manager.
Still, if you are only looking at cPanel, you will miss it with Hostinger.
2. The client must be logged in to access live chat
Hostinger's Live chat option is offered to its customers who are logged into their account. If you are not logged in, you can take customer care's help through the 'Contact Us' button. By clicking this button, you will reach the below page. To submit your query, provide your name, email, and query.
3. Extra domains are payable
All premium, business shared hosting plans and annual cloud hosting plans come with 1 free domain registration. Our Hostinger domain review suggests that even though the extra domains are chargeable, still they are priced for as low as $0.99/year.
Alternatives to Hostinger
Low-cost hosting solution providers are tough to find as the best hosting solutions don't come cheap or the cheaper hosting companies cut corners when it comes to performance (such as more downtime or slow speed).
Hostinger no doubt is a class apart but still, if you are looking for more alternatives, we would recommend HostGator, Bluehost, and Namecheap.
HostGator
HostGator is one of the trusted web host that needs no introduction.
Its shared hosting starts with just $2.75 and you get a free domain, unlimited bandwidth and no cap on storage.
For heavy traffic sites, there are other suitable options available like Cloud, VPS, and Dedicated hosting plans.
Evaluate its plans and pricing using the special discounted link below.
>>>Visit HostGator
Bluehost
Bluehost is recommended by WordPress itself and one of the largest web hosting company today.
While as per our experience, Hostinger offers unmatched performance at the cheapest price, still if you want to explore, Bluehost is a good alternative.
Its 'Basic' plan starts at just $2.95 and its suitable for 1 website.
Explore detailed features and hosting options using the link below.
>>>Visit Bluehost
Namecheap
Namecheap web hosting may be a surprising entry here for most of you as we know it as a well known Domain Registrar.
If that is the case with you, it is today a full-service web hosting company offering entry-level products like shared hosting as well as specialized products like EasyWP WordPress plans, VPS, and Dedicated Servers.
Starting just $1.58 per month, you get flexibility to host 3 websites even in an entry level plan.
>>>Visit NameCheap
FAQs
Is Hostinger reliable?
Hostinger is in this business for last almost 16 years and is managing 29 million subscribers today. Its vintage and size of the business along with its performance as per our tests show its reliability.
Does Hostinger offer cPanel?
No, Hostinger offers hPanel which is easy to use intuitive dashboard that has everything you need to manage your domains and hosting.
Is Hostinger good for e-commerce?
In our Hostinger honest review, we found Hostinger a right fit for e-commerce sites but will suggest you choose their cloud or VPS plan for that. With dedicated resources allocated in its cloud and VPS plan, you are sure to get consistent performance and best in class user experience.
Where are Hostinger servers located?
You get 7 server locations: UK, US, Brazil, Netherlands, Singapore, Indonesia, and Lithuania when you choose Hostinger. Choosing a server nearby your visitors guarantees the lowest latency and ultimately quick page loading speed.
Is Hostinger good for WordPress?
Hostinger offers one-click WordPress install and WordPress multisite functionality that makes it one of the best web hosts for WordPress sites. We recommend Hostinger for WordPress sites.
Is there any free Hostinger plan available?
Hostinger doesn't offer any free plan. 000webhost which is a sister concern of Hostinger, offers free web hosting solutions but not an ideal fit for professional sites.
What Others are Reading:
Conclusion of Hostinger Review 2021 – Is Hostinger good?
Our answer, Yes.
Here are a few reasons we strongly recommend a cheap and reliable hosting company:
Solid uptime performance: Hostinger has been able to maintain 99.9% uptime consistently
Responsive and knowledgeable customer support team
30-days money-back guarantee in line with industry standards
Hosting plans starting for as low as less than a dollar per month
We hope you will find this Hostinger review honest, helpful, and informative. We have discussed all the aspects which you should know before choosing a new web host.
Our findings suggest that you should definitely give Hostinger a try and evaluate its plans. After all, there is no risk as you have 30 days money-back guarantee. However, Basis your traffic and requirements, we will again suggest you choose the right plan.
If you own a website already with another hosting provider, you will get assisted migration free of cost. Hostinger's professional team will do it for you with almost no downtime.
Queries or suggestions? Please let write down your comment below about the Hostinger Review.