How to Customize a WordPress Website or Blog
Just a fun fact at the beginning- do you know wordpress is available in 68+ languages! This proves how much people worldwide love using wordpress. Whether a small start-up or a big company, online exposure is a must now. WordPress, powering about 27% of all the websites globally is contributing in multi-billion dollar economy, helping companies and professionals grow their digital presence. Building a wordpress website is not that tough. But to be a real hero in the ranking race you should know how to customize a wordpress website. Your website needs to be well customized, SEO friendly and equally good looking.
What is WordPress
WordPress is basically an open source content management system. It is written in PHP and paired with MySQL or MariaDB database and is a great platform to design websites. A blogging website, e-com websites, entertainment, media, portfolio, non-profit, educational or anything, with wordpress you can perfectly tailor your website with ease. Customized theme and plugins too add on to wordpress websites.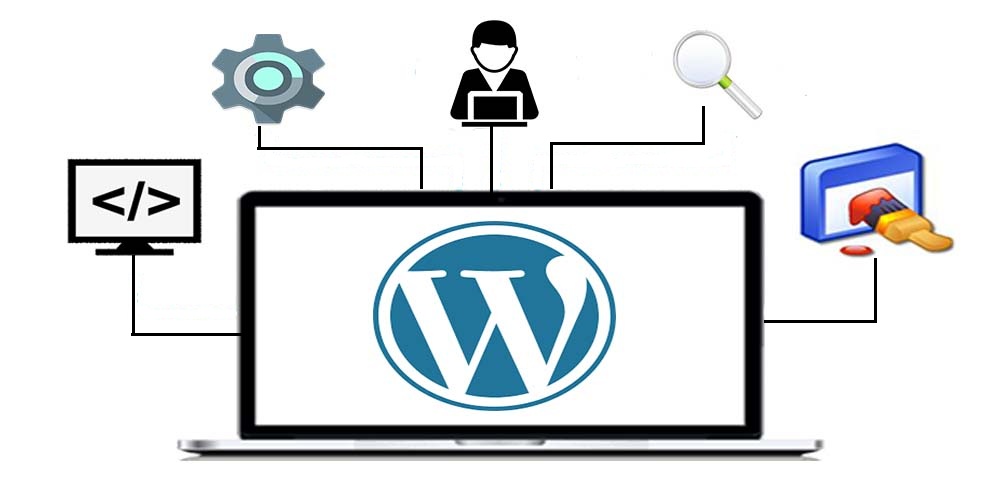 WordPress benefits- simplicity at its best!
WordPress is simple, doesn't require a complex coding or programming knowledge and can be operated from any computer. It doesn't even require much knowledge of designing and creativity. Because you can choose from various themes and plugins provided by wordpress itself. More of that, search engine is friendly towards wordpress websites. These are the reasons why wordpress is so preferred and used by professionals and beginners as well.
Why you need to customize your wordpress website?
Just building a website is not enough. Especially when the digital competition is so high and the online market is too big to capture, you have to be fair with your website. Customization of wordpress website is essential not only for making it an attractive one but also for its security purpose. Short answers why wordpress customization is important for your website:
Helps in improving SEO ranking
Protects websites from hackers
Speeds up website loading
Makes it beautiful and easy to handle
Keeps you updated with latest website designs and versions
Upgrade WordPress
How to customize WordPress website or blog
There are many ways and techniques for wordpress website customization. There exist many lengthy videos and articles that might suggest you to edit A to Z settings of your website. But it is up to you what techniques or editing you would prefer and what will be best for your website. Here we will be discussing some easy ways of wordpress customization:
Theme setting

Setting a perfect theme for your website is the most important one because the whole look of your website design starting from layout, front end, content etc. will be much dependent on choosing the right theme. There are in build free website themes in wordpress. You can choose from that. You can choose among the various ranges of paid themes as well that are available in internet.

Blog page

Adding a blog page to your site is a plus. That way you will be able to put new content regularly and Google gives preference to new content. You can post blogs that are relevant to your site and make your visitors understand you better.

An important note here- while posting a blog always check on the url of your blog post. If it has included unnecessary words or characters by default, remove those and create a simple and sorted url which is also important from SEO point of view. (Settings->permalink settings->post name->save changes).

The first sight

You can create a static and custom homepage. As in most of the cases the homepage shows the newest posts, you can create a static homepage that includes few of your best posts and may be an email option form. This change can be done easily at wordpress settings in dashboard. (Settings-> your homepage display-> a static page). For a custom homepage there are plugins available. You can use the page builder plugins to create a custom homepage.

Changes in font

The font you use for your website has a great impact on the whole site. That's why, even though there are a good number of options for selecting fonts, you need to be careful in choosing one. You can download popular plugins for better results.

Number of posts per page

WordPress generally shows up 10 posts on main blog page and archives like categories, author, tags etc. 10 is good but if you can add more, why not do that! You can include multi-column layout and cover 15 to 20 posts on your page. One such plugin that allows this feature is Challenger Pro.

Use a contact form

Whatever the type of the website, creating a contact form is always a good idea. After creating the contact us page, add a contact form. You can choose the contact form designs from the free plugins available or buy a paid one.

Freedom of scrolling

You can enable infinite scroll and allow your visitors to dig into your content more and more. Especially if you are selling some products and thinking of how to customize your e-commerce website, this feature is the best for you. Your customers can reach to each of your products without really clicking again and again at the pagination links at the footer.

Include social media links

Social media is a strong medium now-a-days. Add social media links so that your website visitors can follow you and you can build a good network out of it. Along with this you can also add a social sharing buttons too. Most of the themes today have this feature in build. So, you should use it properly.

Display name publicly

When you are posting something and the name for the author comes as 'admin', it doesn't really look professional. Change it to your name or anyone who gets the courtesy. (Users->profile menu->display name publicly as)

Author bio

Author's bio is important as your visitors can instantly connect with your profile and you can link up social media links there as well. If your theme doesn't have this feature, you can download additional plugins for the same.
There are many other ways for how to customize a wordpress blog page or a website- adding a sticky menu, a breadcrumb trail, a log in page, customization of images, colours, the wordpress admin and the list goes on. The more you experiment with wordpress the more you expertise. Hope the above details help and you can customize your website the best way!