How to find Blog Niche Ideas-You Will Not Regret Later(2020)
Today I am going to show you blog niche ideas in 2020, and You must wonder how to start a blog in 2020. 
Finding a topic for your blog can be a challenge for sure in 2020 because blogging is getting difficult day by day.!
Not that difficult. I'll show you how I found my perfect niche for Blogging Ask.
I will show you my way of finding a perfect blogging niche (i.e., what you want to blog about).
How to find perfect blog niche ideas in 2020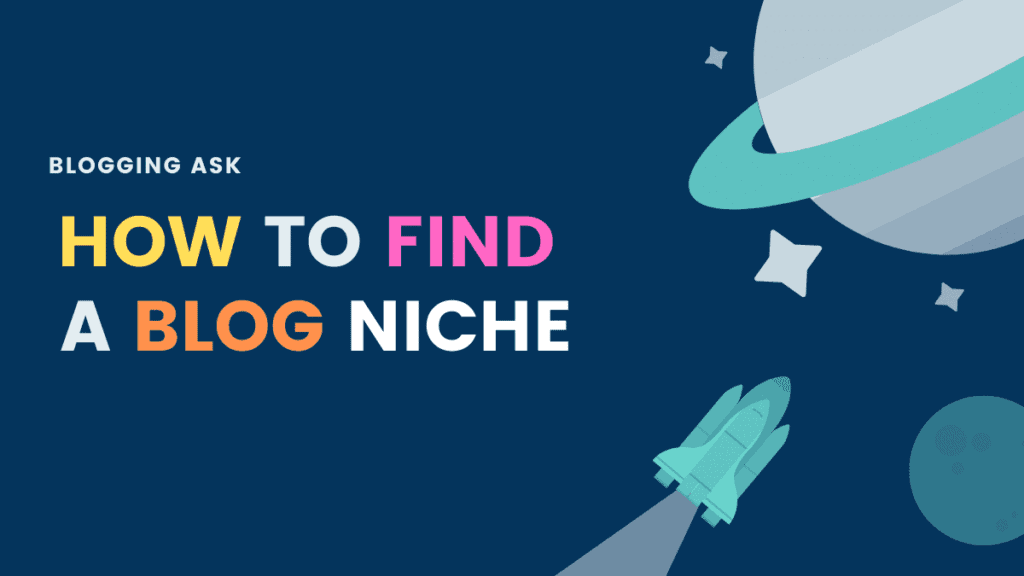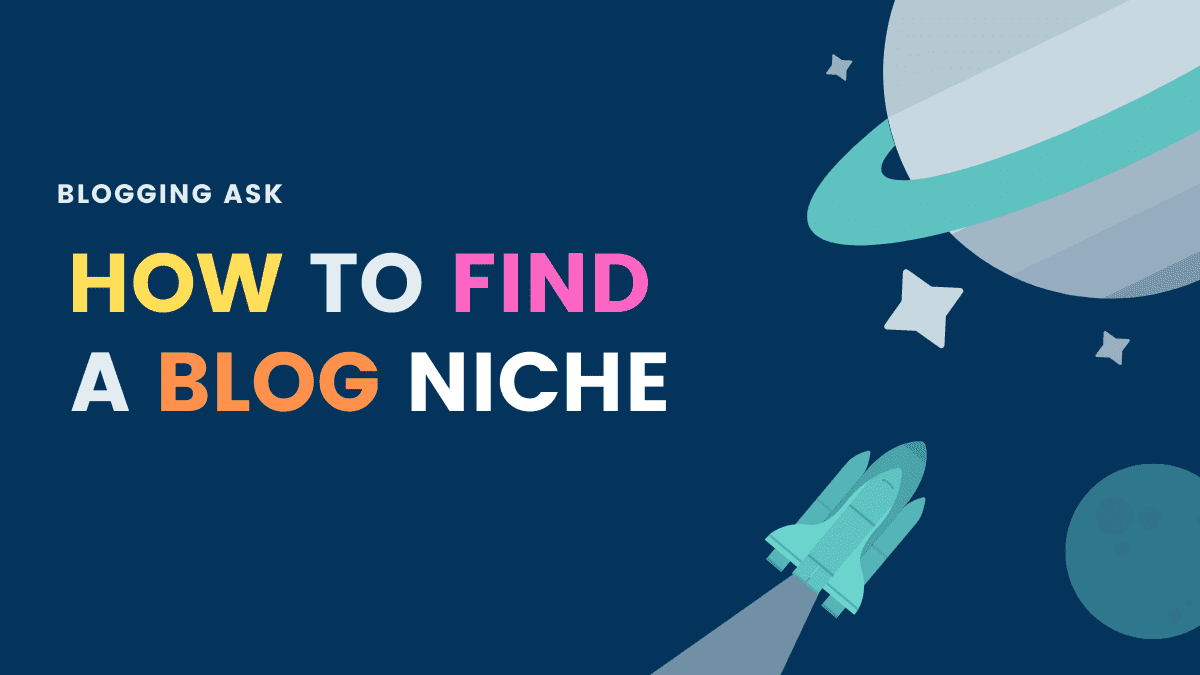 There are three types of niches you can have:
One Core Niche
You can blog about one core niche. It is called your blogging niche. It means, when people go to your blog, the visitors know what your blog is all about.
For example, when you go to Shoutmeloud, you know that Harsh Aggarwal only blogs about blogging– that's all.
When you go to Neil Patel, you know that he only blog about digital marketing.
And when you go to Backlinko, you will know that Brian's blog is about SEO.
The benefits of blogging only one type of niche is:
Your topic defines you:
Just imagine if someone on Facebook is asking you if you of any food blogs and you answer that Deliciously Ella is your favorite food blogger.
You've connected with Ella, and her story and you've defined her as THE person for food recipes.
Wouldn't it be great if someone asked for a travel blog or Health blog or whatever else, and people recommend you?
Your niche shows your blog's credibility.
With one core niche, you are talking about one main topic, and it becomes clear you know your topic!
I've been talking about blogging, SEO, Technology Tips and Make Money online on my blog, and it's been the last six months that I realize that my reach is growing and that more and more people are finding me because of my credibility.
It opens up the doors for roundups and collaborations.
It's Always Easier to Find Your Readers.
By posting similar topics, a reader will stay on your blog to read your posts, sign up to your email list and follow you on social media.
You are building a tribe of loyal followers. Every pro blogger in the world suggests that one should always core niche blogging.
It's Always Easier to Monetize.
Out of all my blogs, my free legal advice blog is the easiest to monetize and has become the leading business that makes me a little money.
Lifestyle Niche
So, I probably made a good case for starting a niche blog, eh?
But guess what?
Do you know Elna she started a mom blog at the initial point of time, but she has another lifestyle blog – Smart Mom Idea, Imperfectly Mama.
Lifestyle blogs centre on a core theme and from that theme comes multiple topics.
So for my lifestyle blog, I do blogging on a lot of topics because lifestyle covers it up.
Why would someone want to start a lifestyle blog?
If You Can't Figure Out Your Blog Niche, You are having a Lifestyle Niche Will Show You everything.
And if you cannot find your perfect niche, then it's better to start with lifestyle.
I get emails from people that they want to start a blog, and their challenge is to figure out which niche they should pick.
I advise them to choose a lifestyle blog.
It is perfect.
You can blog about the lifestyle if you want. Or maybe you do travel blogging and health tips.
Whatever it is, a lifestyle blog niche is a tremendous first type of blog you can have.
And the great thing about starting a lifestyle blog is – after a few months of blogging – you will know your blog niche.
Your readers will resonate with one or two topics.
Here is more help on seeing if a Lifestyle niche is for you.
Pinterest Loves Lifestyle Niches
Pinterest is a visual search engine and eye candy for me! There are core niches on Pinterest that do well, and all of them are a lifestyle type of niches.
Parenting
Beauty
Fashion
Food
Finances
Health
Crafts
More
And as you know, Pinterest unrolled a new amazing profile look, and you can see each profile's monthly engagements.
If their engagement is higher, then that means their pins and profiles are receiving more engagements. It shows that more people are viewing their pins.
And some of the highest numbers: lifestyle niches!
You will never run out of blog post ideas:
When you have a lifestyle blogging niche, you never really run out of ideas. Since you blog about multiple topics, you can lean into one topic for a while and then switch it up.
Or you can devote an entire month to one topic. Either way, you can pool from a lot of resources to help you come up with some blogging ideas.
A blog for One Demographic
Instead of focusing on blogging about one core topic or multiple topics, you blog about similar topics for one demographic.
When you look at the content, you can see that it's also a core type of niche too.
The demographic niche is all about your audience's avatar.
And this audience is interested in monetizing their blog.
So I blog around that topic of blogging for money:
Traffic building tips
Email list building tips
Monetization tips
Three Questions to Ask Yourself
Now that we looked at three different niches, to find out what you want to blog about, ask yourself these three questions.
Your passion?
What is the one thing you're passionate about in your life right now?
Since your blog is something you have to keep up with for many months and possibly years, you will want to ensure you wake up each morning excited about your blog.
And having that strong motivation – the why behind your blog – will protect you from losing your way.
Is there a need for my niche?
How do you find out if you need your blog?
The easy way to ask others! Hit up other bloggers you know or go on social media and see what others are talking about in your niche.
Another way to find out if you need your blog topic is if one other person wants to know about your topic, then you can blog about it.
Because if you want to blog for fun or as a creative way, then all you need is one other person that would enjoy your blog posts.
Can you monetize it?
If you want to earn an income with your blog, your blog topic – or your niche – needs to help other people with their problems.
It means providing blog posts that can answer their questions, smooth their transitions or solve a problem they are having.
Finally, if you need to dive deep more into how to write a blog post and what to blog about, I have a word guide on that and more!
I'll show you how to write a lifestyle blog post and a niche blog post and the six types of blog posts to help ramp up traffic.
Get a coffee or tea, sit back and read!
Remember, you don't have to be an expert on one topic or have a degree to blog about a topic.
How I find the Top Blog Niches 2020?
Now I will tell how I find Blogging Ask as a perfect blogging niche for me. I started blogging in January 2017, and whenever I met newbies blogger, they usually ask me blogging related questions like:
How to Start a Blog
How to find a blogging niche
How to build backlinks
How to write high-quality articles
and much more
Then, I decided to create a blog where I can share all my blogging experience so that I can answer to all blogging related questions in once place.
And I decided to book a Domain, i.e. BloggingAsk.com
One thing that you should keep in mind that once you have booked your domain name, you should also create a good email name that will look professional because it will help you while connecting with other peoples.
Good email names also help you when you approach the vendors for applying for affiliate programs.
All you need is the passion and drive to make this happen!
FAQ Related To Blog Niche Ideas In 2020
What blog niches are most profitable?
These are the most profitable blog Niches
Food Blogs.
Personal Finance Blogs.
Making Money Online Blogs.
Health Blogs. …
Fitness Blogs. …
Beauty and Fashion Blogs. …
Other Lifestyle Blogs.
What niche should I blog about?
People start their blog without thinking about what they will blog about and after a few months, they quit blogging. This is because they start a blog in a niche where they have no interest or experience.
My suggestion is to start a blog in a niche where you have a little bit of experience or interest.
What are the most profitable blog topics?
These are 8 Most Popular Blogs for Making Money.
Sewing. Sewing and Knitting niche has a lot of potential on Pinterest. …
Parenting Blog.
Health. …
Lifestyle. …
Frugal Living. …
Home Decor. …
Newborn.
Conclusion
That's it for today! Your action task is to think about your blog's niche. What do you want to blog about?
I hope now you have understood Blog niche ideas for your blog in 2020.
Don't forget to mention in the comment section below and tell me your niche topics! If you're struggling, I can help.
And If you have found a perfect blog niche then mention it in the comment section below.
If you liked the information then consider it sharing with your friends.