Introducing WhatsApp Link Generator : Connect with Your Clients
WhatsApp link generator are the latest craze, and they simply provide you with a link to add to your profile description. Anyone wishing to contact you can do so by clicking the link, which will take them directly to your WhatsApp inbox, where they can easily reach out for assistance or direction.
This will not only make it easier for individuals to contact you, but it will also allow you to reach out to a larger number of people. It also gives users an easy way to contact you, which can help you expand and increase your traffic significantly. Without having to save thousands of contacts, you can contact your favorite store on your preferred app with only one click.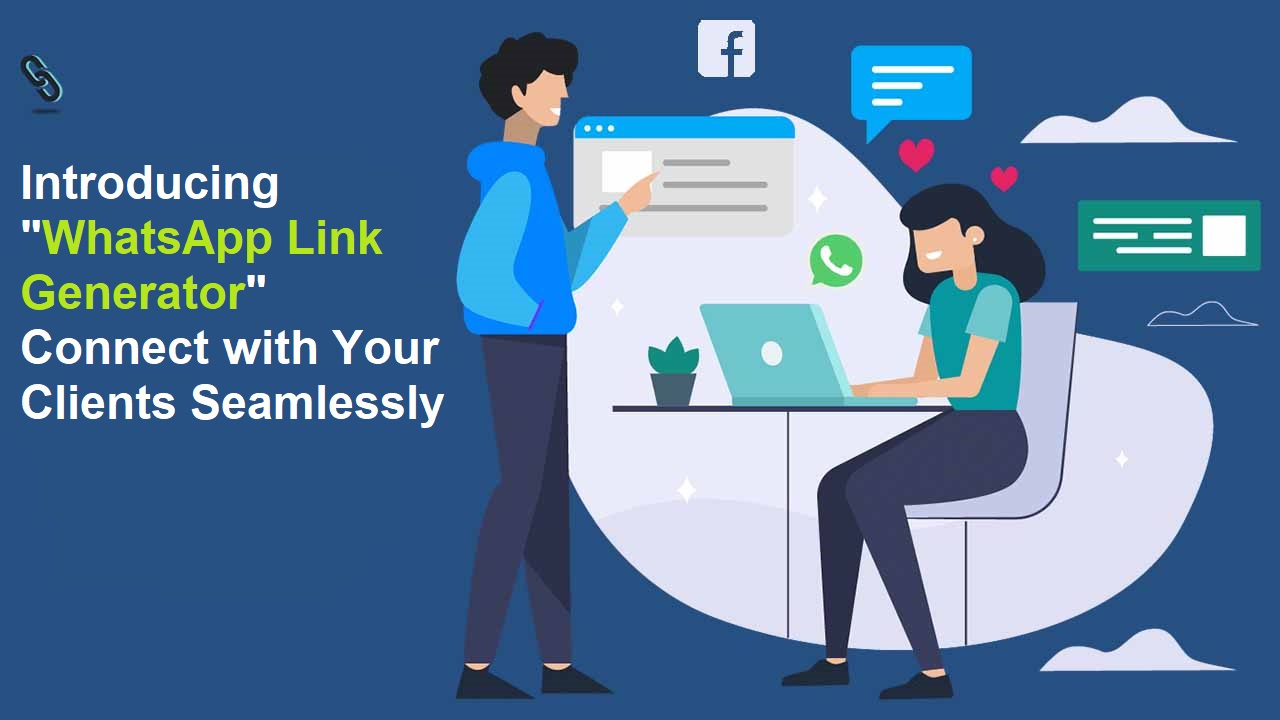 WhatsApp Link Generator: Your One-Stop Destination
Our go-to rescue for connecting with our friends, relatives, and clients is the instant messaging app WhatsApp, which is used by an astounding amount of people every day. From video and file sharing to audio communications, everything is possible. By making a WhatsApp link, we may now send WhatsApp messages without saving a phone number!
It can be difficult to keep track of all the numbers while sending a WhatsApp message en masse. In such instances, one may wonder how to send WhatsApp messages to numbers that have not been saved. WhatsApp link generator is the straightforward answer. You can connect with your consumers without saving their phone numbers using WhatsApp link generator.
Why Choose WhatsApp Link Generator?
You may want to make WhatsApp links for a variety of reasons. If you have the following, you may need to create a WhatsApp link:
You have a website and wish to include a link in a WhatsApp message.
Incorporate a link to your WhatsApp account into your LinkedIn profile.
On Instagram, you can post a link to your WhatsApp account.
You wish to share a WhatsApp link on a Facebook page.
To embed a WhatsApp link in a YouTube video.
Benefits of WhatsApp Link
There are many benefits of using WhatsApp link generator. Some of them have been listed below;
Predefined Message: WhatsApp Links can allow you to create a pre-written message that your consumers can use to contact you. When your audience interacts with your digital goods, you can share this link with them. You can embed these connections anywhere on your platform, from web pages and photos to adverts and emails, and talk to your consumers in real-time.
Marketing & Sales Benefits: Speaking with your consumers can also help your marketing and customer service departments run more smoothly. A WhatsApp Chat Link can aid in the collection of phone numbers from clients, resulting in increased lead generation and revenue.
Customer Support: One of the benefits of having a WhatsApp Link is that a customer does not have to go out of their way to communicate with you. There are no "contact us" forms to fill out or emails to send. The person who clicks the link is not required to save your phone number. Simply click the link to start a conversation.
Efficiency: It is more efficient because the customer does not have to undertake additional activities. Not just this, it saves time, money, and effort while you can focus on the operational aspects of your business.
Easy to create: Creating a WhatsApp link is straightforward through a WhatsApp link generator. Even if you are someone who does not have any technical knowledge or is afraid of handling technical stuff, this one's good news for you as its super easy-to-use interface has been built keeping every sector of people in mind. The end goal is to be accessible to every business owner out there irrespective of their technical knowledge.
Of course, the benefit is that businesses can incorporate insights from their WhatsApp conversations into other aspects of their business strategy, such as developing new products or features based on feedback from WhatsApp conversations or developing more relevant content based on customer questions and here's where WhatsApp link generator can be the game-changer for your business.