The List of Top Business Scholarships in The US 2021
Lots of students choose business majors because the field is promising and makes students well-rounded and knowledgeable. This allows them to work in large corporations as analysts or launch their own company from scratch. Colleges feel the rising demand for students who aspire to study business. That's why they constantly develop curricula, invite first-class business owners and scholars to conduct lectures, and offer numerous internships so that students can put their theory into practice and gain necessary skills.
On the other side of the coin, such studies can cost you an arm and a leg. And if you don't have savings, odds are you will take a burdensome loan and will have to work to cover your expenses and keep your head above water.
Is it the right strategy? That's for you to decide. However, think twice before doing that because there is a solution to this problem. And it's called a scholarship. Many business scholarships are available these days. They will help you avoid taking a loan (or at least make it significantly smaller) and, most importantly, provide you with more time to study, gain new knowledge, and become a valuable asset to the company.
Am I Eligible?
It's unlikely that every program will have identical requirements. That is, while one scholarship may require an SAT/ACT score, the other program can ask applicants to complete an entrance test. Be that as it may, the vast majority of scholarships require submitting:
Application Form
Transcript of Records
Letter of Recommendation
Essay
Knowing what a business essay looks like is vitally important. The committee pays close attention to such papers because it helps analyze the candidate's expertise and standpoint. If you are not sure of your writing skills, buy cheap essay online. Such a paper will help you learn its format and structure and write a faultless essay in the long run.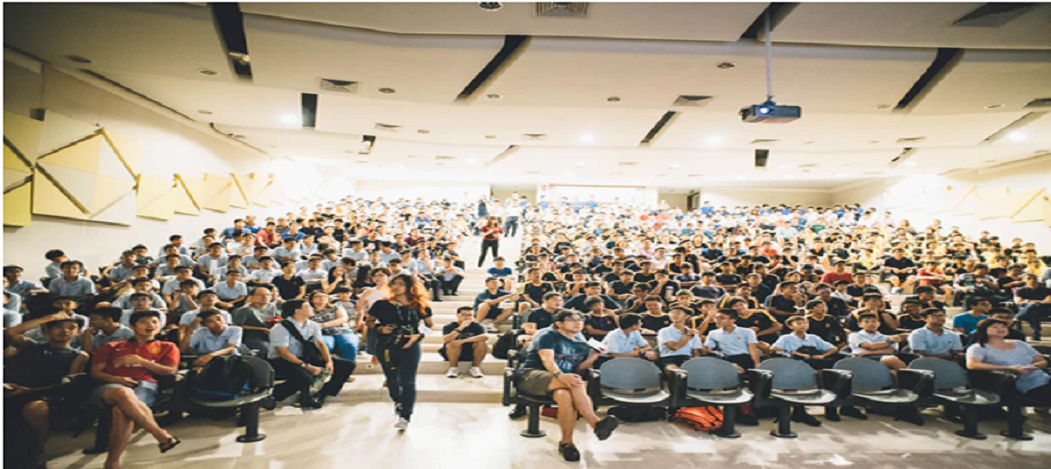 Top Business Scholarship Programs in US 2021
MBA Bauer Excellence Scholarship

MBA Bauer Excellence Scholarship kicks off the list of the best programs because it doesn't have any application requirements. The University of Houston's Bauer College of Business has long been on the list of prestigious institutions. It offers numerous scholarships for students who study business. The award amount is $10,000. Additionally, students can qualify for in-state tuition (if they are non-Texas residents) and a two-year subscription to The Wall Street Journal. The application deadline is set for June 1, 2021.

Santa Fe College Davis, Monk and Company Leo T. Hury Business Scholarship

If you are from Alachua or Bradford counties (Florida), you might want to consider this top-notch scholarship. The scholarship has supported hundreds of students who ended up being A-level business owners and CEO since 1983. As to the requirements, the applicants must:

Fill Out an Application Form
Submit an Official Transcript
Write an Essay

Candidates must maintain a GPA of 3.0 or higher to become eligible. The award amount varies, but it is usually up to $1,600 per year. The scholarship is renewable for the following year, provided a recipient has an average of 3.0 or higher. The application deadline is June 15, 2021.

Mid-Atlantic STA Foundation Scholarship

The Mid-Atlantic STA Foundation Scholarship focuses on students whose majors are related to business, finance, and economics. The program proved its engagement in education a long time ago. It has organized a dozen games to help students enhance their knowledge of the stock market. This year, the Foundation grants two $2,000 scholarships for high school seniors who have participated in the Stock Market Game.

Apart from that, two other college/university students will receive $5,000 each. The scholarship is available in Virginia, Maryland, and Washington, D.C. Also, applicants must attach an essay and official transcript to qualify for the scholarship. The committee will notify the recipients in August, and the respective educational institutions will receive the necessary funds. The application deadline is June 15, 2021.

Payroll Vault Franchise Scholarship

Ever dreamed of running your own business? This scholarship is the best option to achieve this goal! Candidates can apply and get a unique chance to get a software-based payroll service to launch their business. The program welcomes students, regardless of their academic level and degree. However, it is no surprise that those who study business, economics, and finance are preferred.

As to the requirements, the Payroll Vault Franchise Scholarship doesn't have any. The program, however, reserves the right to contact individuals and ask them to submit business or entrepreneurial coursework to evaluate applicants' experience and intentions to start a company. The award amount is $40,000. The application deadline is June 30, 2021.

JWU Business Professionals of America (BPA) Scholarship

The BPA Scholarship is a program that focuses on any student or incoming student who is a past or present member of the BPA organization. The BPA committee reviews applicants based on their active participation in various BPA events and meetings and transcripts. The award amount is $7,500 per year. The scholarship is renewable for up to four years. However, students must participate in organized events to qualify for such renewals.

Stephen W. Cavanaugh Scholarship

Those who study business and plan to build their insurance company from scratch and study in Louisiana meet the main criterion for the Stephen W. Cavanaugh Scholarship. The program was established in 2007 to honor the Louisiana Workers' Compensation Corporation (LWCC) first president and chief executive officer. The fund awards a four-year scholarship, paying $1,000 per semester for eight consecutive semesters. The application deadline is July 20, 2021. The required documents are:

Application
Academic Transcript From Previous Semester
ACT/SAT Score Report
Academic Resume
Letter of Recommendation
Essay
Above we have added best business scholarships programs in the US in 2021 for your best study. If you want to get business scholarships in the US then you must have have to visit above scholarships programs and get avail the benefits for this.