Top 11 Best Online Course Platforms in 2021
The "paradox of choice" claims that when people are presented with too many options, consumers feel stressed and anxious. Sometimes choices are a good thing when you're out in the store picking what candy you want. But when it comes to which online course platform you should trust to make money through, too many choices can leave you racking your brain for days.
Online course creators have all experienced their fair share of tech troubles. If you're serious about selling your courses online, there's no room for wasting time. We're here to help you make your decision with the best online course platforms you can find, so you can kickstart your journey and turn your knowledge into a thriving business.
We'll be comparing the online schools under the following parameters:
Pricing: We'll judge the pricing based on the availability of lifetime free plans, free trials with all of the features, or just how expensive the platform is overall and if there are way too many tiers of pricing since those tend to confuse users.
Level of support for different plans: Support is like a democratic right. Everyone user should get top-notch support irrespective of the plan. We'll be evaluating platforms based on the types of support provided for each plan.
Speed of new features addition: The world is evolving and so should the software/platform. We'll be looking at the constant innovation provided by the platforms to keep up with the ever-changing world.
Ease of use: It shouldn't take a tech genius to make his website go live. How easy to use is the website for the average person?
Tech elements to help you go live: How stable are their servers? How smooth do their payment gateways operate? We judge these aspects, among others like security, backup, and SSL's.
Migration facilities: Do they provide concierge services i.e, the capability to transfer your website from other platforms to theirs, for you? A must in today's world, since learning how to transfer your website yourself can prove to be a real hassle.
List of Latest Online Course Platforms in 2021
1) Thinkific
Thinkific boasts multiple big-name clients who owe their success to the platform. Founded in 2012, it quickly became one of the biggest players in the LMS scene. Thinkific tends to keep its designs very simple to use, but that does sacrifice some attractive UI. So if you're looking for some pizzazz on your website, Thinkific may not be for you.
Pros
Ease of use: Thinkific makes it easy to create your website and your courses, so you won't be spending days on end trying to figure out how to add that one plugin you're looking for. The websites may not look the most fancy, but the UI gets the job done.
Tech elements to help you go live: Your website will be SSL secured, their servers are hosted through Amazon Web Service, integrated payment gateways with stripe and Paypal all make for a smooth experience when you go live. Their content security makes sure your lessons won't be downloaded without your permission and be shared around.

Cons
Price: Thinkific provides a lifetime free plan but with very little availability of features. They do not offer refunds, and their pricing tiers look a little like this:

Basic: 49$
Pro: 99$
Growth: 99$ (plus 0.10 USD per active student)
Premier: 499$
Plus: Contact for pricing
These expensive and complicated tiers don't look all too enticing.
Support: No sort of support is provided to the free plan users. Other plan holders can avail their phone support, but chat support is still nowhere to be seen.
New features addition: Thinkific thrives on simplicity (sometimes a little too simplistic), but that can sometimes mean new additions are kept at bay. After July 2020, their next update came in May 2021 when they launched the Thinkific App store.
Migration support: They only offer custom migration planning as part of their "Thinkific Plus" plan, which is available for large course businesses. No other plan receives migration assistance which makes it a lot harder to switch to the platform.
2) Learnworlds

Unlike Thinkific, Learnworlds gives you the opportunity to market your courses with a lot more control and customizability. It is a popular platform that companies use to train their employees, but it's just as effective to use as an online school.
Pros
Price: They don't have a free lifetime plan, but you can avail of a full-feature free trial for any plan you want to try out. The paid versions start reasonably priced and are presented to the users in an understandable fashion since there's just four of them:

Starter: 29$
Pro trainer: 99$
Learning Center: 299$
High volume and corporate: Contact for pricing
You can even avail of a 30-day money-back guarantee, no questions asked, of course.
New features addition: They add new features and updates to their platform regularly. With updates like new bulk user actions, newer payment sections, modern learning analytics, boosted email integrations, all rolled out very frequently.
Migration service: After you make your school and your courses on this online courses platform, you can get help through concierge onboarding or even make use of their migration services.
Tech elements to help you go live: All of their schools at every package come with built-in SSL certificates. They have an impressive line-up of integrated payment gateways like Paypal, Stripe, 2checkout, Shopify. Their constant backups and isolated database ensure your data will never get corrupted. When it comes to effective technical aspects, Learnworlds passes with flying colors.
Cons
User experience: Learnworlds probably has the most amount of features and plug-ins out there, but remember what we said about the paradox of choice? Too many choices make it difficult for users to settle.
Support: Round-the-clock support isn't provided to users subscribed to the "starter" plan. They won't even receive any call support, and they can only receive email support on working days. To be eligible for premium phone support, you'd have to purchase their "learning center" plan, since anything below that only provides email support.
3) Teachable
As one of the biggest online academies, Teachable boasts 100,000+ creators selling over $1 billion+ in courses. Teachable handles your payments and taxes for you while making it easier to track sold courses through statistics. They also emphasize skill-sharing courses, rather than solely focusing on educational courses which have helped create their niche.
Pros
Price: You can try out the platform for free for a period of two weeks. The plan prices don't seem too expensive and are also categorized as simple as can be. Monthly charges are as follows:

Basic: 39$
Pro: 119$
Business: 299$
If you're dissatisfied, you can ask for a refund within 30 days of purchasing your plan.
User experience: The biggest appeal has to be the user experience, with customizable sales and check-out pages and payment handling being made so easy. Video-driven content creates a more indulging learning atmosphere. Their admin interface makes it extremely simple to get started with your first course in no time.
New features addition: Teachable makes sure to keep its platform innovative with constant new updates to its products. They've added multiple useful features like Facebook pixel integration, potential fraud alerts. They've also included what's known as "order bumps" and constantly keep updating their payment gateways, so you can make money efficiently.
Tech elements to help you go live: Teachable automatically creates an SSL certificate for any school created on its platform, so that's one less thing to worry about! They use Stripe and Paypal payment gateways, and content security reigns large at teachable with the option to allow students to download your courses or not. The videos and files you upload will not be crawled by search engines.
Cons

Price: We know, we listed this as a pro. But the lack of a lifetime free plan and not being able to try out a full-feature plan for free, even for a limited time, earns their pricing a spot in the cons list too.
Support: Customer service has widely been complained about, with tickets going unnoticed and ignored. There is no call support and if you're using the basic plan, you won't even get to use the live chat feature. Only the pro and business plan members get the email and live chat support.
Migration service: Teachable doesn't offer very useful migration services. If you want the migration process to be done for you, you'll have to rely on third parties since teachable doesn't offer a concierge service.
4) Kajabi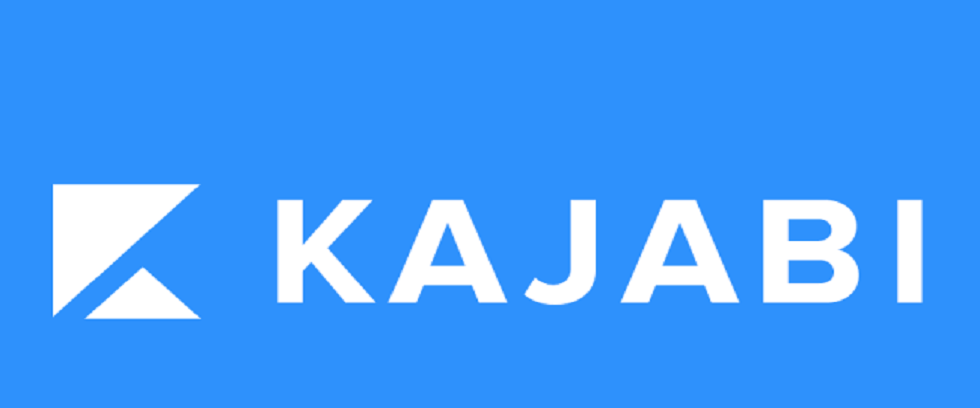 A brilliant UX, accepting payments through multiple portals and fixing all your tech problems, there's little Kajabi gets wrong. They offer built-in marketing tools, customizable websites and domains, and easy organization of all your content. As one of the most famous online schools, you'd expect a lot when hopping on to their platform. Let's see if they're worth the praise they get with our pros and cons list.
Pros
Ease of use: Track how customers engage with your content, forecast your next moves, easily set up a website/blog. Kajabi makes everything easy and is perhaps the fastest way to create an online course.
Tech elements to help you go live: Your SSL certificate will take 5-10 minutes to activate even on your custom domain. They have the common payment gateways with Strip and Paypal (they don't even take a cut from your income!). Making backups is extremely easy in Kajabi and their server uptime never seems to fall below 98% monthly.
Cons
Price: Kajabi does not provide a free lifetime plan, but you can try the full feature plans for 2 weeks at no cost. Where it falls short, however, is the high monthly prices of their plans which are listed below:

Basic: 149$
Growth: 199$
Pro: 399$
Moreover, the money you pay is non-refundable.
Migration service: Life will seem a lot easier once you're on Kajabi, but getting there from another online course creator platform might be a hassle. Kajabi doesn't provide any migration solutions, so you'll have to look elsewhere for them.
Support: Kajabi doesn't provide platform support via phone, and you won't get 24/7 chat support unless you're paying for the "growth" plan. The basic plan receives chat and email support, which might not be readily available sometimes.
New feature addition: Kajabi rolls out new features in 8-week cycles, with their most recent cycle adding features like ReCaptcha, contact exclusions, and adding new features to the product admin interface. However, when compared with other LMS's, this 8-week cycle seems rather slow.
5) Kartra
Kartra helps sell your products and knowledge like no other place. This all-in-one marketing platform will help you with seamless email marketing, affiliate management, and all things business. Launched in 2018, it has received wide praise for being easy to use while handling all your sales requirements.
Pros

Migration service: If things get overwhelming, Kartra will offer concierge services for an additional fee. The service will make migration a hassle no more, as their team will migrate your website for you, down to the "thank-you" pages.
Ease of use: Kartra makes things like email marketing simpler than ever before. No longer will you be spending hours on end crunching the numbers of your sales to figure out how this month was, Kartra will do it for you.
Tech elements to help you go live: Kartra automatically grants you an SSL certificate, regardless of whether your domain already had one or not. Their servers barely receive any complaints and they provide a cloud-based backup so you never have to worry about losing your data. have more payment gateways than most with 4 options including Paypal, Stripe, Braintree, and authorize.net.
Cons

Price: There's no free lifetime plan and they offer a 2 week trial for 1$. But their prices after your two weeks of fun are more expensive than others. Monthly prices are as follows:

Starter: 99$
Silver: 199$
Gold: 299$
Platinum: 499$
Four distinct tiers starting from a high price look daunting at first glance. Plus, all subscription fees are non-refundable which makes their pricing a con in our eyes.
New feature addition: The last entry in Kartra's update blog seems to be one of entering 2020 and at the time of writing, we're currently in 2021. The product features don't seem to be coming out as frequently as customers would like and there have been complaints of the new features even messing up the aesthetics of their website.
Support: If you're using the starter plan, you'll be connected to 1 helpdesk, while the other plans provide unlimited helpdesk support. Their website doesn't claim telephone support and chat support isn't provided 24/7.
6) Invanto

Invanto gives you nifty features like unlimited video hosting, customer engagement analytics, and translation engines. They also include a bunch of tools that may help bring in the dough while analyzing how well you're doing as well.
Pros
Ease of use: This platform gives a better view of sales analytics and marketing tools than its competitors. It's also fairly easy to use and doesn't complicate the process with unnecessary features.
Tech elements to help you go live: They provide free SSL certificates on your custom domains, as claimed by their website. The server status reports a 100% score and their integration engine allows you to integrate any payment gateway you want to use.
Cons
Support: Invanto claims to have 5-star support, but customer reviews of the support often fall short of even the 2-star mark. Users have complained about support not being helpful or responsive, with some even feeling cheated.
Price: There's a 30-day free trial available but no free lifetime plan exists for the platform. The pricing is especially confusing, as it charges you based on the number of users on your website (so make sure you don't get those fake emails signed up). The pricing is as follows:

0-1000 users: 20$
1001-2000 users: 40$
2001-3000 users: 60$
3001-4000 users: 80$
4001-5000 users: 100$
Going up till 9001-10000 users: 200$
Invanto provides a refund on your payment you can avail of within 30 days of paying the fees.
New feature addition: Invanto's update blog has run dry a couple of years ago, which can be taken as an indicator of no new features being deployed for its users. Lack of updates is simply not good enough, since the competing LMS's provide updates frequently.
Migration service: Invanto doesn't provide any migration services. So if you want to make use of their platform, you're going to have to migrate your website yourself, with little to no support from the platform.
7) TalentLMS
With an emphasis on training and helping teams all over the world grow, TalentLMS has fast become a widely-used platform. With over 70,000+ teams using it, TalentLMS provides a simple-to-use solution for all training needs.
Pros
User experience: TalentLMS is famed for being very easy to use, while still supplying a top-notch training experience to its users. No longer will you have a clueless co-worker, since this platform with its predetermined goals and paths will provide excellent management.
Tech elements to help you go live: Payment gateways include Paypal and stripe, which will make it easier to handle your payments. Their servers are excellently maintained and they provide easy-to-use security tools like taking daily backups of your data.
New features addition: TalentLMS constantly deploy new updates for all their users to benefit from. Constant changes to gamification, updating, and optimizing small-screen use while rolling out big new updates every spring and winter.
Cons
Pricing: A free lifetime plan is provided but with very few features. Other monthly charges of the plans are rather expensive and divided into more tiers than necessary. They're as below:

Starters: 59$
Basic: 129$
Plus: 249$
Premium: 429$
They do provide a refund of your money if you inform your cancellation within 30 days of paying.
Support: If you're using the starter pack, you'll just be able to use email support. Live chat support is only provided to premium members, with every other plan cheaper than premium receiving only email and sign-on support.
Migration service: TalentLMS doesn't have a dedicated concierge team to help you migrate from other platforms. They do provide multiple tools to help ease the process, but you'll still have to do it yourself.
8) LearnDash

A WordPress LMS plugin, LearnDash has surprised many with its functionality and ease of use. Universities of Michigan and Florida, both use it thanks to a bunch of handy features like the drag-and-drop course builder and real-time activity analytics. Trusted by big and small companies alike, this platform encourages all to teach online.
Pros

Pricing: Turns out, you don't have to dig a hole in your pocket to get top-notch service. Unfortunately, they do not offer a free lifetime plan or a free version but Learndash's pricing is considerably cheap. Charged annually, the prices are as follows:

Basic: 159$
Plus: 189$
Pro: 329$
They provide a 30-day refund, should you decide this is not the platform for you.
Ease of use: Since it's essentially a plug-in on WordPress, using LearnDash is fairly simple with drag-and-drop course builder features coming in handy. Setting up quizzes for your students never seemed easier (unfortunately for them!).
Cons
Migration service: According to their website, Learndash provides no assistance during the migration process and you'll have to rely on third parties to do the job for you.
Support: Their support provides all their users, regardless of their plan, the same phone, and email support. This may result in queries not being attended to as quickly as they can be through live chat since phone operators might not be available.
Tech elements to help you go live: Like most other platforms, Learndash won't do the work for you when it comes to making your website SSL secure. You'll have to get an SSL certificate yourself from third-party sources. Similarly, you'll have to add in the payment gateways in the form of add-ons yourself which might just irk some users. To add a security layer to your content, you'll have to use add-ons that may sometimes be paid.
New features addition: On their websites update release notes, you'll see more bug fixes than actual updates being deployed. The lack of new innovative features is definitely a drawback that needs addressing.
9) Zippy courses
This online school thrives on being extremely easy to use, but let's find out if there's any truth to that.  claiming to be made by course creators who struggled with messing up the code of their websites in the past. The website won't be as colorful as you may have hoped but hey, there's another word for that: professional.
Pros
Price: There's no lifetime free plan but the prices of their plans are standard and reasonable. Divided into two easy tiers, their yearly charges are as follows:

Standard: 199$
Deluxe: 299$
They offer a refund within 30 days of you paying for the services.
Cons
Support: They do not provide phone support, only email. And it can even get hard to as much as find their support email address, which makes getting your queries solved that much more irritating.
Ease of use: First thing you see on the Zippycourses website is a short video on how easy it is to use. Ironically, that doesn't seem to be the case. You'll find yourself having to employ multiple add-ons which might get confusing to learn. There aren't any flashy gamification effects that may make the whole process a little tiresome.
Tech elements to help you go live: You'll have to add the payment gateways through add-ons yourself, and before you can even do that you have to get SSL for your domain. Getting an SSL for your domain will be a hassle since you'll have to essentially do everything yourself through Cloudflare. So before you can go live, the work might seem to add up.
Migration services: No concierge services are offered, so if you've started elsewhere, you may have to start from scratch at Zippycourses.
New features addition: As is the case with Learndash, you'll see more bug fixes in their patch notes than actual updates to the platform. Users have also complained about not enough updates and they might rely heavily on paid add-ons for the same.
10) MemberPress
The backbone of any good WordPress site is membership, and MemberPress claims to be the best plug-in around for that very purpose. Focusing heavily on content protection and easing the entire process, let's see how good this plug-in really can be
Pros
Price: There's no free trial, but when compared to other LMS, WordPress plugins seem to be cheaper. MemberPress continues this trend with yearly prices as follows:

Basic: 179$
Plus: 299$
Pro: 449$
They also give a 14-day money-back guarantee with no questions asked.
User experience: Making a membership website and showcasing content to your members has never been easier. You never need to be worried about the security of your content, no matter what kind of content it is. However, you may need to put in a little extra work to make your website look better.
Cons
Support: They don't provide round-the-clock support to any of their users. Email support is your only option, whether you're using the pro or the basic plan.
New features addition: New additions to MemberPress's arsenal seem to be lacking. Not many new things are added and you'll have to make do with what's available. You'll have to rely on add-ons for simple things like adding a captcha to your website's signup process.
Tech elements to help you go live: To get payment gateways apart from Paypal and Stripe, you'll have to pay for the "plus" or "pro" plan. To get your website SSL secured, you'll have to do the work yourself and head over to a third-party SSL certificate-providing website. You'll have to rely on add-ons again to backup or website or even protect your content.
Migration services: MemberPress does not provide a concierge service for migration, but they do give tips on how to use their add-on called importer for migration. However, it seems to be a little complicated to use.
If we talk about online learning course platform then all of them are good to go but here you choice is matter which types of things you want to adapt the course platform. Take your time to do research and analysis to each online course platform and read their cons and pros then on basis of that you can approach to  buy their course. If you have still any doubt related to that then you can approach directly to their customer services they will help you in that.