What Does A Geotechnical Engineer Do?
If you are one of the many people out there who is wondering what does a geotechnical engineer do then this is for you. We can assure you that at the end of this article you will have a better understanding of what this profession does.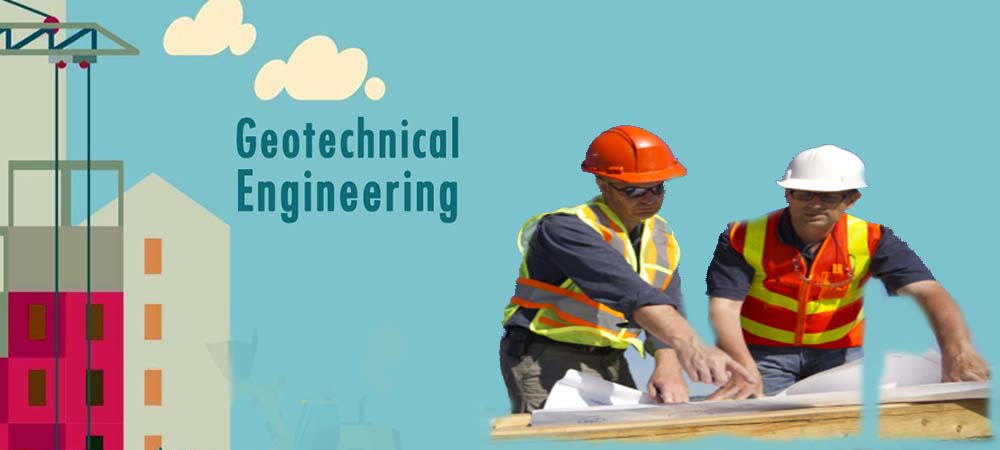 What is A Geotechnical Engineer?
A geotechnical engineer will figure out the effect that the geological formation might have on a construction project. This engineer will make use of advance knowledge of mathematical as well as the scientific process in order to examine the earth's formation under and around industrial, residential, and commercial structures and buildings.
The skills of a geotechnical engineer are utilized for examining groundwater flow, transferring petroleum products, building storage and production facilities, and drilling wells.
A geotechnical engineer, on the other hand, has great chances, from mining operations and marine operations to the floating ice platform in the Arctic.
Responsibilities of Geotechnical Engineers
Geotechnical engineers maintain and at the same time guard the physical environment of the earth in the development of both major private and public projects. By combining their knowledge in the design and civil engineering construction, they will be able to investigate as well as analyze the sites safely. By doing such things, geotechnical engineers will identify the present and even the future stability.

Typically, these projects involve major alterations to the physical environment. This may also include construction and tunneling of major structures such as towers, airport runways, buildings, and bridges.

They also offer investigation and mapping of technical outcomes gotten from seismic surveys, as well as examine subsurface materials and conditions to identify their risks and properties.
Geotechnical engineers will also design mine waste dumps, open pit walls, and a dam structure used in the oil sand mining. Further, they analyze the stability of slopes and leakage and hydraulic separations on dam structures.
Geotechnical engineers will need to maintain a strong relationship with clients as well as other people involved in the site throughout every project.
These professionals will also maintain safety on sites.
Geotechnical engineers may efficiently serve you for several building construction projects. Whether you're planning to constructa residential property or multiple story commercial buildings you may want to hire a geotechnical engineer to assess the soil properly to avoid future damage. With their help, you will obtain a clearer image of the land's overall quality.
When there is a problem with one of the essential utilities that you use (such as electricity or gas), you need the services of utility engineers to get them right. Today, there are many specialized utility engineering consultants that provide you with the right utility engineer that you want to get your requirement sorted out.
What are the responsibilities of utility engineers?
Are you interested to know what the daily job of a utility engineer would look like? According to leading utility engineering consultants, utility engineering services include the following:
Working closely with energy producers to create different forms of energy
Conducting research on different forms of energy such as hydraulic, nuclear and more
Involving in the end-to-end design and completion of all the utility projects in various sectors such as energy, electricity, water, gas, wastewater management and so on
Identifying and preventing failures at each and every stage of this project to reduce wastage of money, effort and time
Collating data across the various departments about the usage of utilities to ensure that all resources are being effectively used
Managing the utility utilization across projects, checking the timelines and delivering the project within the agreed budgets
What is utility engineering all about?
Engineering is a vast subject with so many branches that it can get confusing for all. Civil engineering, especially, is a huge branch that has many divisions such as construction engineering, structure engineering and utility engineering in it. So, as you can see, utility engineering is a small part of civil engineering.
It is the department that takes care of all the activities in the utility management system. This involves the planning, designing, operation, implementation, forecasting, budgeting and maintaining all the resources in the utility management department. This department also needs to interact with the other departments in the civil engineering team to ensure the smooth completion of the project.
Is there any specialty of utility engineering?
Subsurface utility engineering is a major specialty of utility engineering. This is field deals with mapping utilities with risks at various levels and communicating the same to the other departments. So, it wouldn't be wrong to say that the other departments of the civil engineering team depend on the information supplied by the utility engineers and subsurface utility engineers, as they are the ones who look at the utilities at a micro.